On-Campus Services
When you take a course or program at Continuing Studies, you get access to the following services:
The association offers a host of benefits and services that link alumni with their university. Visit us and learn about our events, programs and services. The UVic Torch Alumni Magazine is mailed free of charge twice each year and we distribute a monthly electronic newsletter to all alumni who provide their email address.
Academic accommodations
At Continuing Studies at UVic, we want to support all of our students towards achieving success. Sometimes this means providing academic accommodations to reduce barriers and provide different ways of meeting essential course or program requirements. Of course, fulfilling these requirements remains the responsibility of learners, but there are things that we can do to help.
Learners with long-term or chronic medical issues and learners with disabilities are encouraged to contact our student support coordinator at 250-721-8473 or sscoord@uvic.ca as early as possible to see how we can best support their learning.
| | |
| --- | --- |
| Barrier examples: | Accommodations examples: |
| Mobility challenges | Classes in accessible locations; classroom set up to accommodate walkers, wheelchairs, etc. |
| Visual impairment (low vision/blind) | Larger print format; text-to-speech software; handouts in braille |
| Learning disability, ADHD | Writing time extensions; alternate assessments; distraction reduced exam environments |
| Deaf or hard of hearing | Instructors use a microphone; enable caption settings in video materials |
| Chronic pain | Extension for assignments; permission to take regular breaks in class or stand up when needed |
| Anxiety | Permission to take breaks when needed; alternate assessments or activities; extension on deadlines |
---
Personal Safety on campus
Campus Security
Security Officers act as First Responders trained to handle all medical emergencies.
Safewalk
Campus Security offers a Safewalk service (24 hours) to anyone within the campus boundaries. Call 250-721-7599.
Be alert and aware of your surroundings
Trust your instincts
Plan your route and vary it, if possible
Park in well-lit areas
Keep your vehicle locked
Have your keys ready before you get to your vehicle
Check interior of vehicle before entering
A reminder: wallets and purses are attractive targets to thieves. Don't leave them unattended or in unlocked rooms.
Although major emergencies on campus are unlikely, it's a good idea to be prepared. Here are a few tips to help you respond when the unexpected happens.
Sign up for the UVic Emergency Alerts to get an emergency text message.
Use texting, not calls, to let your family know you're safe.
At the time of an emergency, check the UVic website for information.
Medical emergency? Call 911 and Campus Security Services at 250-721-7599. Give your location.
Fire? Pull the fire alarm and get out of the building: follow the instructions of the emergency coordinators wearing orange vests.
Earthquake? Drop, cover and hold on. Do not leave the building until the shaking stops. Go to the playing fields behind CARSA and stay away from the buildings.
Threat of violence? Protect yourself by getting out, hiding or—as a last resort—take action.
If you evacuate a building, take your wallet, keys and mobile phone with you.
If you see something, say something: call the Campus Security emergency line at 250-721-7599 to report an emergency, unusual behaviour or personal safety concern.
For more in­for­ma­tion on Campus Security Services, pro­grams and safety tips, call 250-721-8981, or visit their website.
---
Getting to campus
Finding your classroom
Your classroom location is printed on your registration receipt. You can also find your classroom by logging in to your Continuing Studies account and viewing the My Courses page. You can also call the Continuing Studies Registration Desk (between 8:30 am and 4:30 pm) to find out where your class is.
If your course is cancelled, or if there's a room change: an email will be sent to the primary email address on your Continuing Studies/Netlink account.
Parking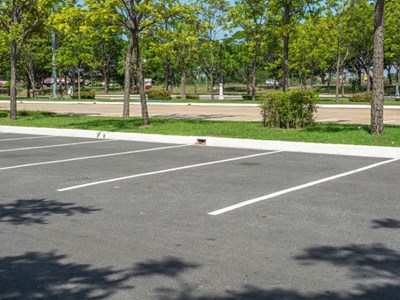 There are several parking lots for use around the campus. However, all vehicles parked on-campus must display a valid parking permit Monday to Saturday, 24 hours a day. There is no charge for parking on Sunday or statutory holidays.
Daily/hourly parking permits can be purchased from permit dispensers in UVic parking lots: limited metered parking is also available for visitors. Meters and permit dispensers accept cash or credit card.
Visit the Parking and Transportation Services section of the Campus Security website for more information about parking permits and rates.
Buses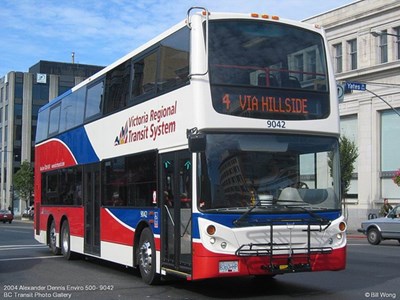 UVic is home to a central transit exchange, located between the bookstore and Student Union Building on Finnerty Road, and many bus routes begin or end at the university.
Buses run 365 days a year, typically from 6 a.m. to midnight. Up-to-date information on all bus routes can be found at bctransit.com, the Transit App or using Google Maps.
The UVic campus is served by the following bus routes:
| | |
| --- | --- |
| Bus Route | Travels via... |
| 4 UVic/Downtown | Douglas, Hillside and Henderson |
| 7 UVic/Downtown | Fairfield, Foul Bay and Henderson |
| 11 UVic/Tillicum Mall | Gorge, Douglas, Fort, Cadboro Bay and Uplands |
| 12 University Heights | Cedar Hill, Kenmore, San Juan and Arbutus |
| 13 Ten Mile Point | Sinclair, Cadboro Bay |
| 14 UVic/Vic General | Helmeken, Craigflower, Douglas, Fort and Richmond |
| 15 UVic/Downtown/Esquimalt Express | Esquimalt, Fort and Foul Bay |
| 16 UVic/Uptown Express | McKenzie |
| 17 UVic/Cedar Hill (Sept. to June, AM only) | Quadra and McKenzie |
| 26 UVic/Dockyard | Esquimalt, Lampson, Tillicum, Saanich and McKenzie |
| 39 UVic/Royal Roads | McKenzie, Shelbourne, Royal Oak to Western Exchange and Royal Roads University |
| 51 UVic/Langford | McKenzie, Trans Canada Hwy and Island Hwy |
---
For more information, please see the Info for Students FAQ page