In British Columbia and beyond, conflict between humans and black bears is on the rise. This human-bear conflict results in consequences for humans (in the form of property damage, injury, etc.) and bears (often in the form of injury or death) alike. In this talk, Lauren explains her research aimed at better understanding human-wildlife conflict in Coastal BC towards promoting co-existence. Lauren's research employs multiple methods to understand and suggest solutions to conflict by collecting data on black bears alongside data regarding the values, beliefs, and opinions that drive their complicated human neighbors.
---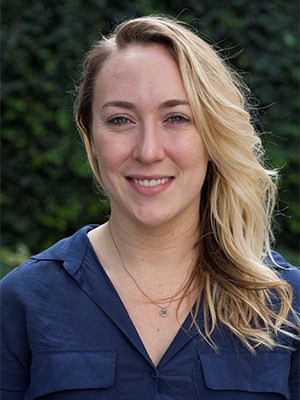 Lauren Eckert is a conservation scientist, adventure enthusiast, and PhD candidate at the University of Victoria. Lauren's early research experiences around the globe exposed her to the complexities of interrelated social and ecological systems, and motivated her to delve into conservation science that upholds local and Indigenous knowledge and human rights. Lauren's recent work at the interface of social and ecological sciences aims to value local and Indigenous knowledge systems alongside empirical scientific studies—seeking community-engaged and Indigenous-led opportunities to more holistically understand the complex relationships between humans and our changing environments.
As a doctoral student, Lauren's broad interests include better understanding and seeking solutions to conservation conflict. Her research examines: Canadian environmental policy, relationships between humans and wildlife, and pathways to resolving stakeholder and human-wildlife conflict in British Columbia. Lauren is a Vanier Scholar, Raincoast Conservation Fellow, National Geographic Explorer, dog mom, avid hiker and peanut butter aficionada.
Deans' Lecture Series
Research is continually reshaping the way we live and think. In these online talks you'll hear from distinguished members of the faculties at the University of Victoria and learn about their research interests.