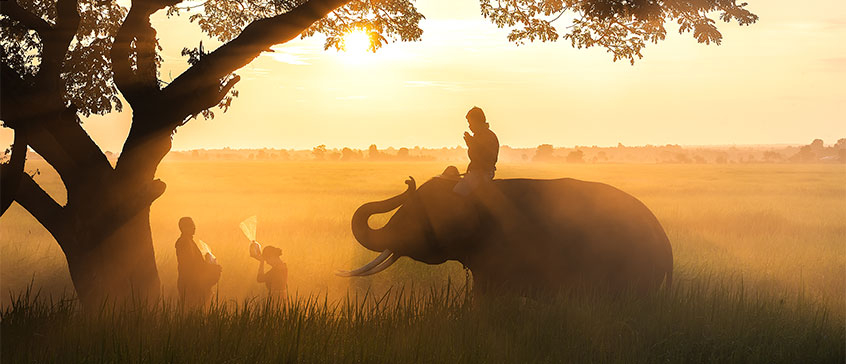 Taming the Wild Elephant Mind
COURSE
Course description
Do you ever feel that your mind is like a wild elephant, your thoughts running back and forth uncontrolled? The great Indian Buddhist master Shantideva reminds us that a wild elephant loose in a populated area will cause massive destruction, but an uncontrolled wild mind can cause even more harm. This course will cover mind-training techniques taught by Buddha, giving us the tools we need to experience mental freedom and joy. Topics will include: Our Mind and the Role of Meditation, Where do Negative Emotions Come From?, Taming our Delusions, and Cultivating a Peaceful, Positive Mind.
Registration details
Online registration temporarily unavailable
Sorry, this course is not available for registration at this time.
This course is in progress. Please contact us for more details.
Online registration is closed for this course. You may still be able to register by phone. Call 250-472-4747 to find out.
This course is on your wish list. You will be notified when this course becomes available.
Continuing Studies statement on use of educational technology
This course will require the use of Zoom and may use other education technology such as internet-based applications, cloud services, or social media. In order to complete this course you will be required to either consent to the disclosure of your personal information outside of Canada to enable use of these technologies, or work with the Division of Continuing Studies to explore other privacy protective options (such as using an alias or nickname).