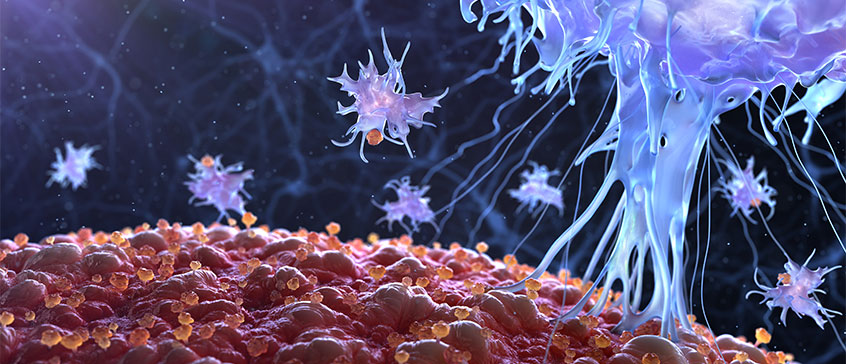 Reinvigorating Cancer Fighting T Cells One Nutrient at a Time
COURSE
Course description
All cells in our body require sufficient nutrients to function properly. After an infection, T cells, the soldiers of the immune system, reproduce to form an army that destroys foreign invaders. This process requires an enormous amount of nutrients. How can we use this knowledge to help our immune system fight cancer? In cancer, T cells and cancer cells fight over limited nutrients and ultimately cancer cells win. In this session, Dr. Lum describes new technologies that enable scientists to genetically modify T cells to give them a nutrient advantage and discusses how changes in diet may help tip the balance.
Registration details
Online registration temporarily unavailable
Sorry, this course is not available for registration at this time.
This course is in progress. Please contact us for more details.
Online registration is closed for this course. You may still be able to register by phone. Call 250-472-4747 to find out.
This course is on your wish list. You will be notified when this course becomes available.
Continuing Studies statement on use of educational technology
This course will require the use of Zoom and may use other education technology such as internet-based applications, cloud services, or social media. In order to complete this course you will be required to either consent to the disclosure of your personal information outside of Canada to enable use of these technologies, or work with the Division of Continuing Studies to explore other privacy protective options (such as using an alias or nickname).