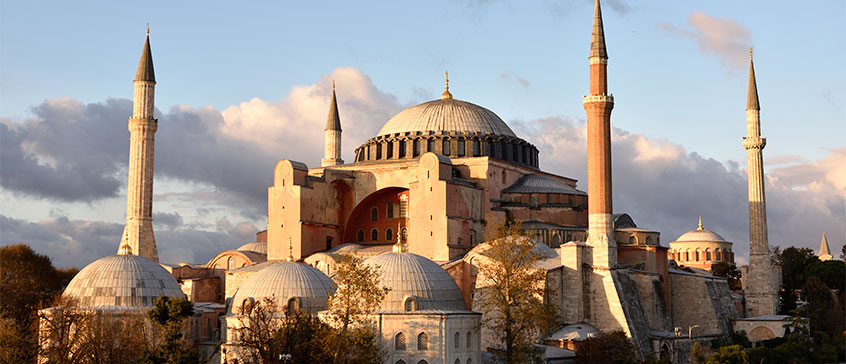 Hagia Sophia through Centuries
COURSE
Course description
The majestic Hagia Sophia, Divine Wisdom, built as the principal church of the Eastern Roman Empire in the 6th century in what is now Istanbul, saw empires rise and fall. The monument changed religious identity from Christianity to Islam in the 15th century and was transformed into a museum in the early 20th century. This session tells the story of this magnificent structure through its architectural features, impressive mosaics and old legends. We will look at its significance for those who built it, conquered it, prayed in it, visited it and represented it in numerous poems, maps, etchings and paintings. By navigating through art history, culture, architecture, politics, literature and urban development, we will look at how this 1400 year old masterpiece witnessed the growth of civilizations and watched the city expand and surpass its contemporaries.
Registration details
Online registration temporarily unavailable
Sorry, this course is not available for registration at this time.
This course is in progress. Please contact us for more details.
Online registration is closed for this course. You may still be able to register by phone. Call 250-472-4747 to find out.
This course is on your wish list. You will be notified when this course becomes available.