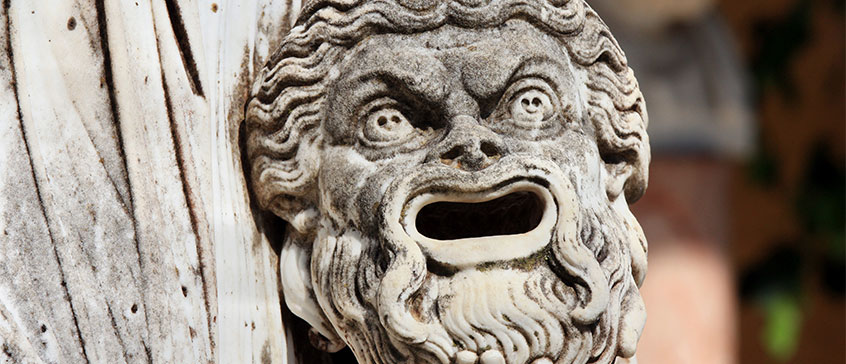 Euripides' Herakles: PTSD and Tragedy in Fifth Century Athens
COURSE
Course description
Athens in the latter half of the fifth century BCE was a city constantly at war. The audience of Greek tragedy was the audience of Athenian male citizens, all of them veterans of many conflicts. Dr. Jonathan Shay, a psychiatrist with the US Veteran's Administration who specializes in post-traumatic stress disorder, says that one function of tragedy for the audience may have been as group therapy, to assist them to cope with the emotional damage of battle and help them function again in a civilian context. In this session we will examine that hypothesis through a reading of Euripides' play, Herakles, which is itself a classic depiction of the causes and consequences of post-traumatic stress disorder.
Registration details
Online registration temporarily unavailable
Sorry, this course is not available for registration at this time.
This course is in progress. Please contact us for more details.
Online registration is closed for this course. You may still be able to register by phone. Call 250-472-4747 to find out.
This course is on your wish list. You will be notified when this course becomes available.
Continuing Studies statement on use of educational technology
This course will require the use of Zoom and may use other education technology such as internet-based applications, cloud services, or social media. In order to complete this course you will be required to either consent to the disclosure of your personal information outside of Canada to enable use of these technologies, or work with the Division of Continuing Studies to explore other privacy protective options (such as using an alias or nickname).