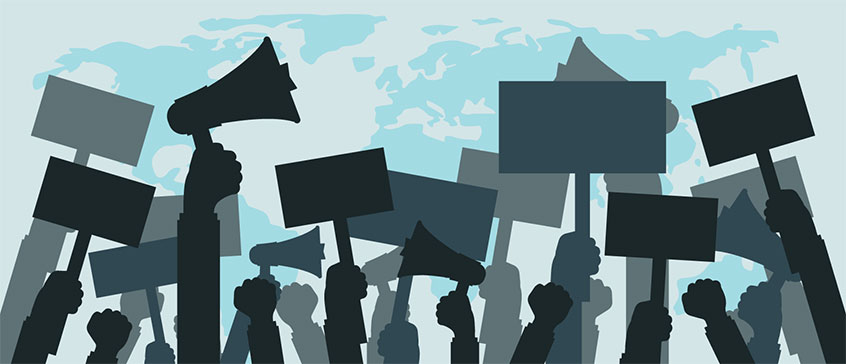 Civil Resistance in Contemporary Thought and Practice
COURSE
Course description
North American society has entered a new age of civil resistance. The unprecedented anti-pipeline protests at Standing Rock galvanized activist solidarity across intersectional lines and captivated news and social media, but were quickly eclipsed by the civic unrest that followed the election of Donald Trump. The Women's March was the largest protest in US history, and airports across the country were disrupted in defiance of Trump's Muslim ban. American society has become increasingly polarized, with rival movements escalating violence in the streets.
In this course, you will learn about these developments through the conceptual framework of civil resistance theory. According to the research literature, unarmed struggles for rights and justice—even against oppressive regimes—have proven increasingly effective in comparison to armed movements. Among the general public, however, the record of civil resistance is little known. These classes aim to provide you with an overview of the field and a conceptual framework for understanding contemporary movements.
Registration details
Online registration temporarily unavailable
Sorry, this course is not available for registration at this time.
This course is in progress. Please contact us for more details.
Online registration is closed for this course. You may still be able to register by phone. Call 250-472-4747 to find out.
This course is on your wish list. You will be notified when this course becomes available.