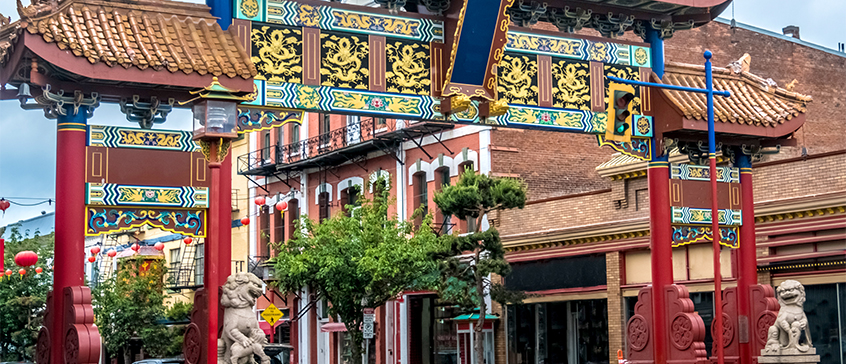 Course description
In this session, you'll learn about the history of Victoria's Chinese community. Victoria's Chinatown is the oldest permanent urban Chinese community in Canada, dating to the beginnings of the 1858 gold rush on the Fraser River, when Chinese people came to get rich in the goldfields along with thousands of other people from all over the world. Many were labourers, but a number were merchants with businesses on the streets north of what is now Pandora Avenue. By the end of the nineteenth century, Chinatown occupied almost eight city blocks and the Chinese were not confined to that quarter. They established market gardens and greenhouses and worked in brickyards, fisheries and sawmills throughout the Greater Victoria area. Close to the city centre, there were many Chinese-owned businesses extending beyond Chinatown. Discrimination was very real and made life difficult for most Chinese people. Negative stereotypes of gambling, opium and slave girls in secret tunnels under Chinatown pervaded the columns of local newspapers. In this session, discover the true story behind these reports.
Registration details
Online registration temporarily unavailable
Sorry, this course is not available for registration at this time.
This course is in progress. Please contact us for more details.
Online registration is closed for this course. You may still be able to register by phone. Call 250-472-4747 to find out.
This course is on your wish list. You will be notified when this course becomes available.