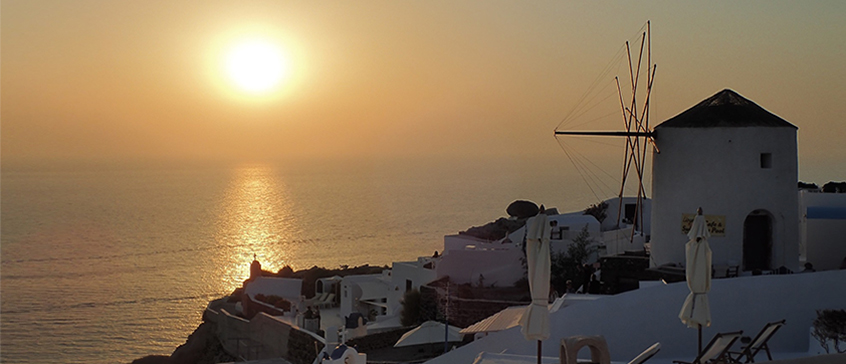 A Cycladic Odyssey, Part 2 (at Mary Winspear Centre)
COURSE
Course description
In this second of a two-part series on the idyllic Greek Aegean region of the Mediterranean, we'll visit four of the 220 Cycladic Islands that are representative of the 5000-year history, mythology, archaeology and culture of this unique island group.
Nestled around the sacred island of Delos, the Cycladic Islands of Mykonos, Naxos and Paros were an integral part of the Neolithic and Early Bronze Age cultures that thrived here with their very distinctive artistic and architectural themes that predate the more well-known Minoan culture of Crete to the south.
Now visited annually by four times as many people as actually live in this island group, the Cyclades are a haven for sun-seeking (and fun-seeking) tourists the world over.
Join us for a photographic odyssey of awe-inspiring beauty and little-known history on these postcard-perfect islands—you'll thank the gods you did.
Registration details
Online registration temporarily unavailable
Sorry, this course is not available for registration at this time.
This course is in progress. Please contact us for more details.
Online registration is closed for this course. You may still be able to register by phone. Call 250-472-4747 to find out.
This course is on your wish list. You will be notified when this course becomes available.