An adaptive strategy used for thousands of years, mindfulness can provide us a haven of strength, calm and intelligence in the face of fear and uncertainty. Learn the science behind proven mindfulness techniques and how these techniques shift your nervous system and brain to find inner power and adaptive intelligence in a changing world. Objectives for this lecture are as follows: (1) review mindfulness, compassion and compassion fatigue, and how these impact the nervous system; (2) learn adaptive mindfulness strategies to support you when fear and uncertainty arise; and (3) practice two guided mindfulness techniques during the lecture to help you find your personal doorway to changing your state of mind, and find positivity, hope and a sense of strength within.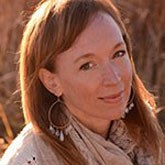 Instructor: Dr. Maia Love
Dr. Maia Love is a wellness consultant and psychiatrist with a specialization in mindfulness-based strategies for happiness and success. She has consulted and helped to build several wellness programs that use mindfulness for greater well-being—most recently a program on developing resilience in the face of vicarious trauma and compassion fatigue. Having led many mindfulness groups over the last eight years, contributed to neuroimaging research on motivation and reward, and now specializing in outpatient mindfulness-based psychotherapy for health care providers and first responders, Maia brings her clinical experience, knowledge and training to her passion for positive psychiatry to create measurable change in individuals and in organizations.