In this workshop, several themes will be explored with the goal of honouring the power of oral narrative to help us slow down and join in co-creating the magic of the storytelling experience. Stories, shared in real time, nurture curiosity, awaken wonder, and encourage empathy. They also build relationships of trust and care. Storytelling provides many entry points for practicing present-moment awareness, as well as awareness of the greater context in which we are living our lives. Together, storytelling and mindfulness have enormous potential to create meaningful way-stations along the busy road of life. In this workshop, participants will pause together to take stock, share stories of discovery, and reflect on the potential of storytelling as a way to build connections and deepen our understanding of mindfulness.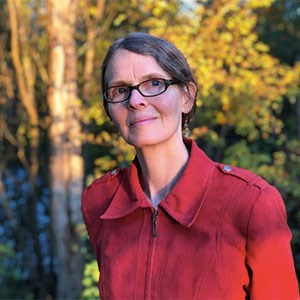 Instructor: Margo McLoughlin
Margo McLoughlin has been telling stories for close to thirty years. She is also a teacher and a writer. She leads classes and retreats for the Victoria Insight Meditation Society and is the author of Seeds of Generosity: Storytelling in the Classroom.