Inquiry is the practice that many mindfulness-based teachers state is the most difficult to facilitate. This workshop will explore inquiry as a mindful questioning of experience that is facilitated through contemplative dialogue. Through both didactic exercises and experiential practices, the elements that constitute the embodiment of a contemplative dialogue will be explored. The workshop addresses how having a present-moment orientation and embodying attitudinal principles of mindfulness support intrapersonal and interpersonal investigation, as well as the ability to respond to circumstances, rather than react to them through conditioned behaviors.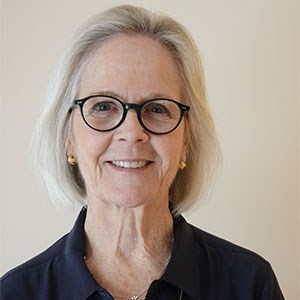 Instructor: Susan Woods
Susan Woods is a licensed Clinical Social Worker and was in psychotherapy practice for many years where she offered Mindfulness-Based Stress Reduction (MBSR) and the Mindfulness-Based Cognitive Therapy (MBCT) programs. Susan is a leading consultant, mentor and professional trainer in MBSR and MBCT and teaches at venues worldwide. She has presented on the clinical application of mindfulness at numerous conferences. Susan was instrumental in developing MBSR/MBCT professional certification programs for the Mindfulness-Based Professional Training Institute, University of California San Diego, USA as well as for the Center for Mindfulness Studies in Toronto, Canada, where she is Senior Faculty. Susan is a co-author of Mindfulness-Based Cognitive Therapy – Embodied Presence and Inquiry in Practice (2019) and author of chapters in edited books on the training of health professionals in mindfulness-based skills. She is currently working on a book on MBSR scheduled to be published in 2020.