Rapidly expanding research shows mindfulness and self-compassion are strongly associated with reduced anxiety, depression and stress, improved emotional wellbeing, maintenance of healthy lifestyle habits and satisfying personal relationships. In this short session, you will learn the basic components of how to apply mindful self-compassion to your life and experience the profound benefits especially when it comes to dealing with the difficult emotion of shame.
Self-compassion can be learned by anyone. It's a courageous attitude that stands up to harm, including the harm that we unwittingly inflict on ourselves through self-criticism, self-isolation or self-absorption. Self-compassion provides emotional strength and resilience, allowing us to admit our shortcomings, motivate ourselves with kindness, forgive ourselves when needed, relate wholeheartedly to others, and be more authentically ourselves.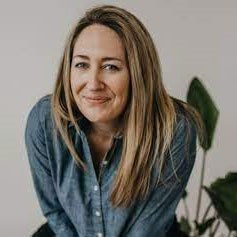 Instructor: Lisa Baylis
Lisa Baylis has been sharing wellbeing strategies for the past 20 years. A natural-born connector with an innate ability to make people feel valued and heard, she is an instructor, counsellor, facilitator and mother. Lisa is also the creator of the AWE Method—Awakening the Wellbeing for Educators—which merges self-care, mindfulness and self-compassion. Trained by mindful self-compassion pioneers Chris Germer and Kristin Neff, Lisa is also a certified mindful self-compassion (MSC) teacher. She teaches an eight-week MSC curriculum in Victoria and online, while also running half-day online AWE retreats. No matter the setting—classroom, counselling session or teacher development—Lisa incorporates concepts of positive psychology, self-compassion and mindfulness.