Mindfulness-based teachers aspire to support group participants in embodying mindfulness during the stressors and strains of daily life. However, participants often indicate that the most challenging time to apply mindfulness skills is 'in the heat of the moment'.
This workshop will focus on two mindfulness practices, Mindfulness-based Interoceptive Exposure Task (MIET) and Experiential Ownership (EO), which are designed to help participants develop equanimity and decrease habitual reactivity during daily life.
Participants will be introduced to the Co-emergent Model of Reinforcement (CMR), a psychological model that integrates operant conditioning with Buddhist psychology, and highlights the role of attachment and aversion to pleasant and unpleasant sensations in maintaining reactivity. The four clinical stages of Mindfulness-integrated Cognitive Behavioural Therapy, which is based on the CMR, will be reviewed, with a focus on the role of self-compassion in decreasing automatic patterns of behaviour.
Participants will be taught to self-implement the MIET and EO, and will leave the workshop with both a theoretical framework for understanding the role of equanimity in mindfulness, and practical tools for applying equanimity and decreasing reactivity in their day-to-day life.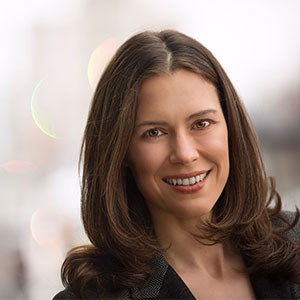 Instructor: Andrea Grabovac
Andrea Grabovac is a Clinical Associate Professor of Psychiatry at the University of British Columbia, and practices inpatient psychiatry at Vancouver Hospital. Since 2006, she has facilitated group and individual MBIs for mood disorder, sexual medicine and oncology populations, using both Mindfulness Based Cognitive Therapy (MBCT) and more recently Mindfulness-integrated Cognitive Behavioural Therapy (MiCBT).
She teaches 5-day MBCT trainings, monthly MBCT training focused on inquiry and developing clinicians' personal practice, and is an MBCT mentor with the UCSD Mindfulness Based Program Training Institute. Andrea is a founding Co-Director of the North American Chapter of the MiCBT Institute, and trains clinicians internationally in the delivery of MiCBT. She is Associate Editor for Mindfulness since 2013. She has practiced and studied in the Burmese Theravada vipassana tradition since 2002. She lives in Vancouver with her partner and three children.