Mindfulness meditation practices are a critical component of mindfulness-based programs (MBPs) offered in contexts such as clinical care, education and business. This presentation will reflect on how the historical roots of mindfulness, and its philosophy and psychology, have informed MBPs over the years. In the larger public domain mindfulness is present in the form of various internet platforms and applications. Research is playing a significant role in our understanding of current mindfulness practices and recent findings can inform next steps. As the field of mindfulness practice is growing exponentially, this presentation will ask the questions that need to be addressed as we move forward.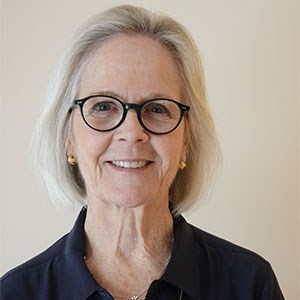 Instructor: Susan Woods
Susan Woods is a licensed Clinical Social Worker and was in psychotherapy practice for many years where she offered Mindfulness-Based Stress Reduction (MBSR) and the Mindfulness-Based Cognitive Therapy (MBCT) programs. Susan is a leading consultant, mentor and professional trainer in MBSR and MBCT and teaches at venues worldwide. She has presented on the clinical application of mindfulness at numerous conferences. Susan was instrumental in developing MBSR/MBCT professional certification programs for the Mindfulness-Based Professional Training Institute, University of California San Diego, USA as well as for the Center for Mindfulness Studies in Toronto, Canada, where she is Senior Faculty. Susan is a co-author of Mindfulness-Based Cognitive Therapy – Embodied Presence and Inquiry in Practice (2019) and author of chapters in edited books on the training of health professionals in mindfulness-based skills. She is currently working on a book on MBSR scheduled to be published in 2020.