Mindfulness and compassion are often described as two wings of the same bird: each both needing to soar. In this workshop, participants will be guided through how to begin or enhance a mindful self-compassion practice.
The practice of self-compassion provides emotional strength and resilience, creating a comforting foundation for any necessary changes or transitions we might need to face. Self-compassion teaches us to motivate ourselves with kindness rather than criticism and to more fully open our hearts to ourselves and others. Rapidly expanding research clearly demonstrates that self-compassion is related to emotional wellbeing, lower anxiety and depression, maintenance of healthy habits such as diet and exercise, and more satisfying personal relationships.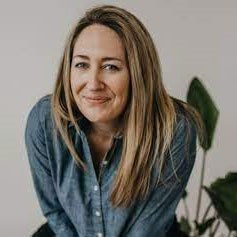 Instructor: Lisa Baylis
Lisa Baylis has been sharing wellbeing strategies for the last 20 years and is the creator of the AWE Method — Awakening the Wellbeing for Educators — which merges self-care, mindfulness, and self-compassion. Lisa has a master's degree in Counselling Psychology and a bachelor's degree in Physical Education. Currently, she is a high school counsellor in Victoria and a point person for positive education and mindfulness within the Greater Victoria School District.
Trained by mindful self-compassion pioneers Chris Germer and Kristin Neff, Lisa is also a trained Mindful Self-Compassion teacher. She teaches an eight-week MSC curriculum in Victoria, while also running one-day AWE retreats. No matter the setting — classroom, counselling session, or teacher development — Lisa incorporates concepts of positive psychology, self-compassion, and mindfulness.