We all can think of someone who "presses our buttons". This person says something simple, or looks at us in a certain way, having an immediate effect on our sense of wellbeing. Despite our best intentions, we find ourselves reacting to the person. Sometimes this reaction leads to us behave unskilfully or feeling like the other person has gotten under our skin, and it can take a while for our nervous system to re-set itself to calm. When we react this way, it is easy to feel helpless and as if the reaction is "happening to us."
In this workshop participants will learn more about this reactive response. Through the application of experiential, mindfulness-based, body-centered Hakomi skills, participants will learn to interrupt and better understand the multiplicity of experiences involved in our reactions. These experiences occur rapidly, and largely outside of our conscious awareness, making it feel like the reaction happens outside of our control. By slowing down and becoming aware of our experience in the present moment, we can begin to learn about the complexity of the components which constitute our reactions. This process of understanding can empower us to experience a more compassionate frame on our reactive behaviour, and to help us to be more self-aware, and better able have our needs met in relationships.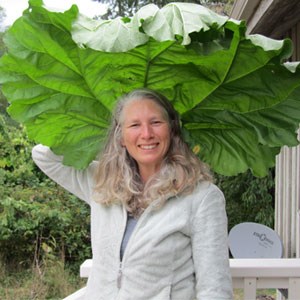 Instructor: Marcia Burton
Marcia Burton is a Senior Hakomi Trainer and a Certified Mindful Self-Compassion Teacher with over 10 years teaching experience. She teaches internationally, as well as in British Columbia. Marcia has an MA in Counselling/Psychotherapy, is a Registered Clinical Counsellor, has had a private practice for over 20 years, and is a long-time practitioner of mindfulness. She works for Island Health, offering mental health crisis support.