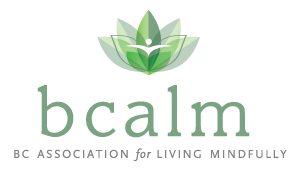 The BC Mindfulness Summit
We are now planning the 2022 program. More information will be coming soon.
The BC Mindfulness Summit is an annual weekend educational event for community members and health and helping professionals to develop and enrich their personal and professional mindfulness practices. Participants who already integrate mindfulness facilitation into their work and everyday life, as well as those who are curious about how to develop these skills, will benefit from this opportunity to learn from a group of innovative and seasoned mindfulness practitioners.
Developed in partnership with the British Columbia Association for Living Mindfully (BCALM), the BC Mindfulness Summit includes a panel discussion, plenary presentations and experiential workshops to support the embodiment of a mindfulness practice and provide tools and resources to facilitate mindfulness in a professional setting. There will also be opportunity to practice yoga to replenish and connect.
Get to know the presenters
We recently had conversations with a few of 2021 year's presenters to ask them about their professions, interests and more:
The 2021 Summit featured the following sessions
Program topic: Mindfulness and Self Compassion in a Time of Pandemic
Registration
Registration is not available at this time.
Withdrawal policy: Withdrawal must occur at least seven days prior to summit commencement to receive a refund less a $50 administrative fee.
Financial assistance: For information on financial assistance please contact us via email: hsadmin@uvic.ca
Online registration temporarily unavailable