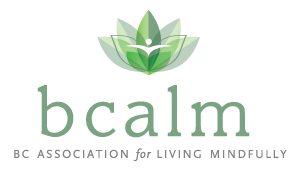 Overview
The BC Mindfulness Summit is a weekend educational event for health and helping professionals to develop and enrich their personal and professional mindfulness practices. Participants who already integrate mindfulness facilitation into their work, as well as those who are curious about how to develop these skills, will benefit from this opportunity to learn from a group of innovative and seasoned mindfulness practitioners.
'Creating a Mindful Society' is the theme for the inaugural year. The dialogue will focus on how the skills of presence and compassion can help our culture and society shift to meet the political, environmental and public health challenges we currently face. The BC Mindfulness Summit will be an opportunity to celebrate and nurture positive examples of change.
Developed in partnership with the British Columbia Association for Living Mindfully (BCALM), the BC Mindfulness Summit includes a panel discussion, plenary presentations and experiential workshops to support the embodiment of a mindfulness practice and provide tools and resources to facilitate mindfulness in a professional setting. There will also be opportunity to participate in mindful movement and meditation to replenish and connect.
The BC Mindfulness Summit is a continuing professional development opportunity for those who identify as working or volunteering in areas where a mindfulness approach to care may be valuable, including but not limited to: health care providers, researchers, counsellors and therapists, clergy, educators, and trauma-exposed workers.
Sessions
Friday Feb. 21, 2020
7 - 9 pm
Panel: How to Create a Mindful Society: A Panel Discussion
Registration
The fee for Professional Registration is $450 + GST and includes all three days of the BC Mindfulness Summit. Coffee breaks and lunch on Saturday and Sunday are included in the fee. For each of the concurrent sessions you will be asked to select which session you would like to attend.
Withdrawal policy: withdrawal must occur at least 7 days prior to Summit commencement to receive a refund less a $50 administrative fee.
How to Create a Mindful Society: A Panel Discussion
Date: Friday, Feb. 21, 2020
Time: 7-9 pm
Panelists: Dr. Mark Sherman, Dr. Dzung Vo, Susan Woods, Patricia Galaczy
This session is included in registration for the BC Mindfulness Summit and is available for public registration for $40 plus GST.
We acknowledge Chef Michael Williams of Urban Forage for the contributions provided to the BC Mindfulness Summit.