New instructor for Wound Management for Health Professionals Level I
We are pleased to welcome Susan Bolton as a new instructor this fall. She will be instructing Wound Management for Health Professionals Level I.
Susan has been a Registered Nurse for almost 25 years, and has earned her Diploma, BSc. and MSc. in Nursing. She has worked in both public and private healthcare settings, specializing in adult and pediatric ICU as well as improving clinical practice. Along with teaching with the Division of Continuing Studies, Susan currently works as an Advanced Wound Care Specialist for BSN Medical. When asked about her interest in wound care, Susan tells us – "I love the challenge of problem solving each wound, because no two wounds are the same".
Q & A with one of our seasoned instructors: Lindsay Wheelock
Lindsay will be instructing the Wound Management for Health Professionals Level II course this fall 2017.
How did you get started in wound management and care?
I worked with Noreen Campbell who developed the course, and I took the courses as part of my training for working at the Foot and Leg Ulcer clinic in Victoria. Later, when I became the Clinical Nurse educator for Burns/Plastics and Vascular, I was asked to instruct the course.
What profession would you have chosen, if not health / clinical care?
Ironically a teacher.
If you could have a super power, what would it be?
To clone myself so I could get more done.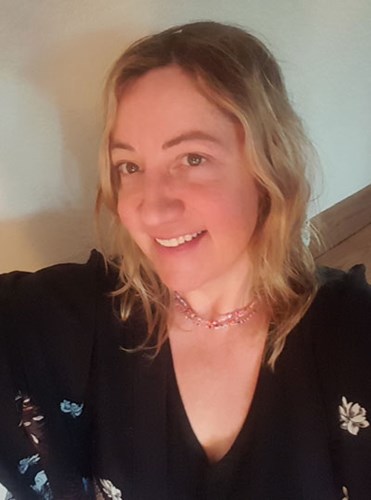 What do you like about teaching? 
I like fostering people to see their potential and think out situations.
After a long day working, how do you unwind?
I am a runner, gardener and a reader.
What do you like the most about working in healthcare?
I like to help give people their lives back.  I really enjoy people, their stories and successes.
What would be your dream vacation? 
Italy… to ride a bike in the countryside and eat amazing food.
Any career advice for health professionals who are interested in specializing in wound care?
Be an amazing medical nurse. The holistic patient assessment is really wound care, not the bandage.
Which famous person (dead or alive) would you like to have dinner with?
Frieda Kahlo or Mary Pickford.
LinkedIn page
Check out our Health Education and Training LinkedIn page to stay connected and learn about program updates, registration information and health news. Click here to follow our page!
Upcoming Wound Care conferences
European Pressure Ulcer Advisory Panel (EPUAP) 2017 Annual Meeting
September 20 – 22, 2017
Belfast (Northern Ireland)
Covenant Health & Alberta Health Services (AHS) Annual Wound Conference 2017: Practical Approaches for Prevention & Wound Management
October 5, 2017
Edmonton, AL (Canada)
Canadian Association of Wound Care (CAWC) 2017 Annual Conference
November 16 – 19, 2017
Mississauga, ON (Canada)
National Pressure Ulcer Advisory Panel (NPUAP) 2018 Annual Conference
March 2 – 3, 2018
Las Vegas, NV (USA)
2018 Wound Healing Society (WHS) Annual Meeting
April 25 – 29, 2018
Charlotte, NC (USA)
---
View Wound Management Program Page