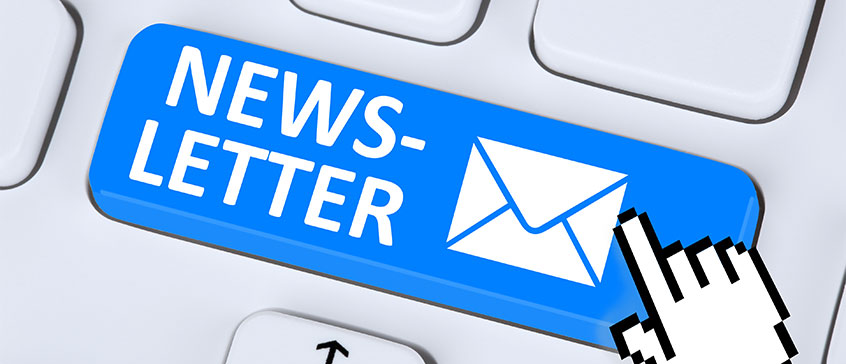 Achievement and Success Through Continuing Education
Interview with Donna Saworski, 2017 Grad
What is your current position?
My title is HR Specialist - Occupational Health and Safety. I work for the Kawartha Pine Ridge District School Board.
Can you give me a brief overview of what it is you do in your work?
I have a wide variety of responsibilities in this position. I prepare and present health and safety awareness training, provide guidance and support to schools in health and safety site inspections, I developed the auditing process at our workplace to do our annual health and safety inspection audits, I work directly with educational assistants in understanding their needs for personal protective equipment to ensure they receive the protection they need when working with high needs students, I do hazard analysis and risk assessments for various sites and perform ergonomic assessments to name a few of my key roles.
How did you get started in Environmental and Occupational Health?
I began working in industry in the field of asbestos remediation as a lab tech. That lead to a career in remediation consulting, industrial hygiene assessments and environmental consulting.
Why were you seeking EOH education?
I was seeking credentials to pair with my experience. I love the opportunity to expand my knowledge base.
What attracted you to the UVic EOH certificate program?
I did considerable research into different colleges and universities offering similar programs. When I explored the information presented on the University of Victoria's website I was very impressed with the ease of navigation of the site, the quality of information provided and the functionality of the website. I felt there was a sincerity to the institution and as it turned out, I was not disappointed. This program was excellent!
What do you love the most about working in this industry?
I really love making a positive difference in the workplace. I love sharing my expertise in matters of health and safety and am always open to new ideas and working inclusively with employees.
What skill set should every EOH professional have in their portfolio?
I believe the skills necessary for every EOH professional include: integrity, honesty, excellent communication skills, being highly organized and understanding how to prioritize, have a foundation in scientific principles, social perceptiveness, have a very good attention to detail and possess leadership qualities.
What's next for you in your work? What are you looking forward to?
I have a lot to tackle at work as most of the health and safety processes are in dire need of updating. I welcome the challenge and look forward to raising the bar in my organization by improving the overall health and safety culture.
---
Program News
Congratulations to the twenty-one EOH graduates who celebrated completion of the program in November 2016 amd June 2017!

Troy Bacon, ON
Tim Caldwell, BC
Terri Carlson, AB
Kuok Hei Chan, BC
Peter Cooke, BC
Victor Duong, BC
Matthew Gordon, BC
Rebecca Gradisar, BC
Dannie Green, NM, USA
Delia Harsan, BC
Julius Jason Junio, QC
Matthew Kobyll, BC
Justin McConville, BC
Kyle Mitchell, BC
Ronald O'Sullivan, BC
Pradeep Poudel, BC
Melanie Quenneville, BC
Donna Saworski, ON
Hasheel Shah, BC
Mohammad Shamsi, BC
Ryan Sharp, BC
Natalie Thivierge, BC
Arlen Valade, BC
Nearing Graduation?
The next convocation ceremony will take place in November 2017. To be eligible to participate, your coursework must be completed by August 31, 2017. Please submit your Application to Graduate by August 15, 2017. More information on convocation is available from the Ceremonies and Events Office.
LinkedIn Page
Check out our program LinkedIn page to stay connected and learn about program updates, registration information and EOH news. Click here to follow our page!
---
Upcoming Occupational Health and Safety Conferences
September 17 - 20, 2017
Halifax, NS
October 3, 2017
Vancouver, BC
October 26, 2017
Victoria, BC
April 9 - 10, 2017
Vancouver, BC
---
Fall 2017 Courses:
HPEO401: Occupational and Environmental Health Law (M)
HPEO406: Environmental and Occupational Epidemiology (E)
HPEO407: Hazardous Waste Management (E)

Please note: all courses are subject to availability and the schedule is subject to change. Early registration is recommended as courses fill up quickly.

---
Awards and Bursaries
Division of Continuing Studies Bursary
Each term the Division of Continuing Studies offers bursaries to assist learners in furthering their education. Bursaries are awarded to learners who can display evidence of a commitment to lifelong learning and who can demonstrate financial need. Application deadlines are January 15 and August 31. Applications are available online on our Info for Students page.
Dick Martin Scholarship Award
The Canadian Centre for Health and Safety (CCOHS) is now accepting entries for the 2017 Dick Martin Scholarship Award. Awarded annually, this $3,000 national scholarship is available to any student enrolled, either full-time or part-time, in an occupational health and safety related course or program leading to an occupational health and safety certificate, diploma or degree at an accredited college or university in Canada. Application deadline is January 31. Application details are available through the CCOHS website.
BCRSP Scholarship Award
Board of Canadian Registered Safety Professionals (BCRSP) annually awards two $4,000 national scholarships to students enrolled, either full-time or part-time, in a two, three or four year occupational health and safety related program leading to an occupational health and safety certificate, diploma or degree at the undergraduate level. Application deadline is March 31. View application details.
---