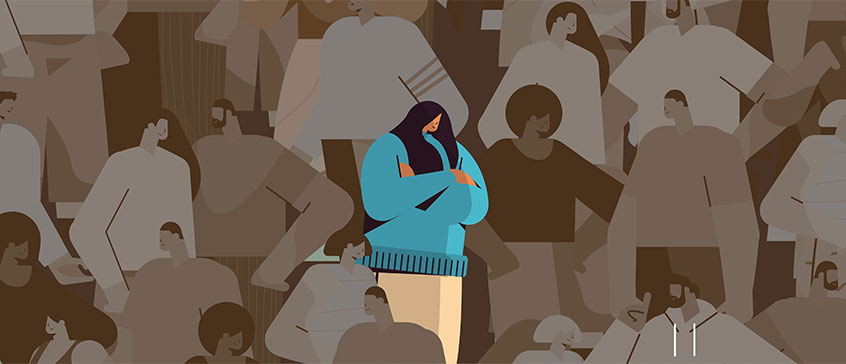 Course description
Many individuals experience more than mild anxiety or nervousness in anticipation of social experiences or events. This struggle can become overwhelming and lead individuals to begin avoiding situations they once enjoyed – or at least weren't fearful of.  This course is intended to remove some of the aloneness that many individuals experience when struggling with social anxiety. It will outline the emotional experiences as well as physical and behavioural signs and symptoms of social anxiety by highlighting some of the root causes of social anxiety; understanding how to reduce it; and what it might look like to overcome some or all of the distress that accompanies this common struggle. Participants will leave with the tools to use when they may be experiencing social anxiety. 
Please note that the class will be recorded, and the recording will be available to registrants for 30 days after the class. 
Registration details
Select your offering:
Loading section fee(s)...
You're already on the waiting list for this item.
Sorry, this section is full.
Online registration temporarily unavailable
Sorry, this course is not available for registration at this time.
This course is in progress. Please contact us for more details.
Online registration is closed for this course. You may still be able to register by phone. Call 250-472-4747 to find out.
This course is on your wish list. You will be notified when this course becomes available.
Continuing Studies statement on use of educational technology
This course will require the use of Zoom and may use other education technology such as internet-based applications, cloud services, or social media. In order to complete this course you will be required to either consent to the disclosure of your personal information outside of Canada to enable use of these technologies, or work with the Division of Continuing Studies to explore other privacy protective options (such as using an alias or nickname).