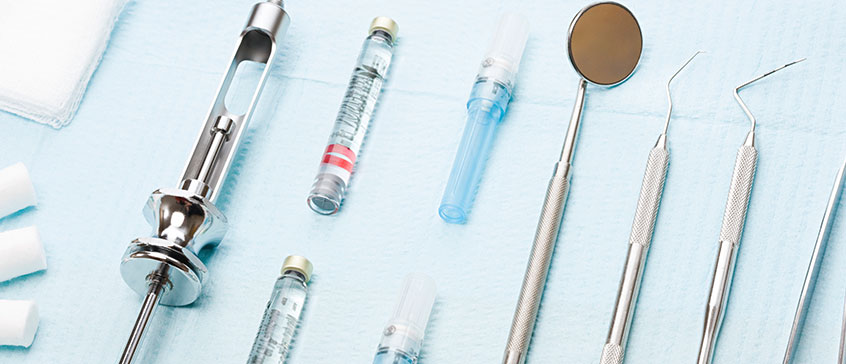 Course description
Benign? Not So Fast: Challenging Oral Diseases and the Tools to Decipher Them - An Update in Oral Pathology
Tuesday, Nov. 14, 2017
Presented by Dolphine Oda, BDS, MSc
This all-day course will cover lesions in nine categories that have benign-looking clinical presentations when, in actuality, most carry a serious or frank malignant diagnosis. The course will cover: soft tissue and bone lesions including diseases of the surface epithelium; gingival swellings in adults and children; palatal swellings; oral ulcers; brown spot(s); multiple papillary lesions; unilocular radiolucencies; multilocular radiolucencies. Every category will start with a clinical case which will be discussed interactively, seeking a differential diagnosis from the audience. The case will serve as the basis for an in-depth discussion of the differential diagnosis, clinical presentation, and final diagnosis based on the histology. Treatment at every level, recurrence rate, and overall prognosis will also be discussed. Clinicians will leave this program with ample knowledge to use when deciding whether or not a certain presentation is truly benign. They will be provided with tools to base their judgment on facts, not uncertain conjecture. It will provide necessary information directly applicable to improving the everyday practice of diagnosing oral diseases.
Learning objectives
Identify which lesions need to be biopsied and which do not
Differentiate between benign and malignant lesions
Formulate an applied differential diagnosis specific to all categories of oral diseases
Identify oral manifestation of certain systemic diseases
Review HPV and oral cancer
Describe the effects of e-cigarettes and hookah on oral health
Discuss radiolucent and radiopaque lesions of the jaw
Registration details
Online registration temporarily unavailable
Sorry, this course is not available for registration at this time.
This course is in progress. Please contact us for more details.
Online registration is closed for this course. You may still be able to register by phone. Call 250-472-4747 to find out.
This course is on your wish list. You will be notified when this course becomes available.
Want to receive notification when this course becomes available?
Note: you will need to log in/create a new account to use this feature.
Add to wish list