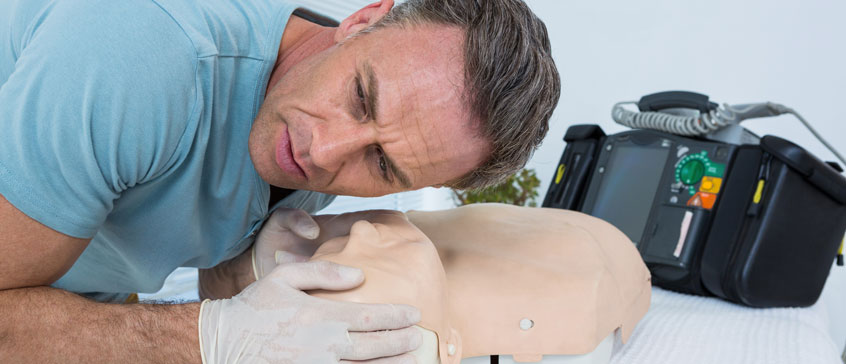 Course description
Emergency Medicine – 10 Minutes to Save a Life
Saturday, Nov. 11, 2017
Presented by Stanley F. Malamed, DDS
Life-threatening emergencies can occur anytime, anywhere and to anyone. Such situations are somewhat more likely to occur within the confines of the dental office due to the increased level of stress that is so often present. In this course Dr. Malamed will discuss the areas which are considered vital to a proper understanding of emergency medicine: prevention, preparation, and recognition and management. The first session will include a discussion of preparation involving the office and staff and includes a thorough review of the office emergency kit (drugs and equipment). The second session will include the recognition and management of specific emergency situations follows and includes the management of unconsciousness, respiratory distress, seizures, drug-related emergencies and chest pain, including cardiac arrest and use of the AED. This course is designed for all members of the dental office staff, not just the doctor and chairside personnel. Situations discussed here can happen outside of the dental environment as well as in the office. Everyone should be prepared!
Learning objectives
Describe the basic management protocol for medical emergencies
List and describe the indications for the 7 basic emergency drugs
Identify the clinical signs and symptoms of altered consciousness
Determine the management of altered consciousness
Name the clinical signs and symptoms of respiratory distress
Establish the management of respiratory distress
Discuss the clinical signs and symptoms of allergic reactions
Recommend the management of allergic reactions
Specify the clinical signs and symptoms of 'chest pain'
Describe the management of chest 'pain'
Registration details
Online registration temporarily unavailable
Sorry, this course is not available for registration at this time.
This course is in progress. Please contact us for more details.
Online registration is closed for this course. You may still be able to register by phone. Call 250-472-4747 to find out.
This course is on your wish list. You will be notified when this course becomes available.
Want to receive notification when this course becomes available?
Note: you will need to log in/create a new account to use this feature.
Add to wish list