Teachers have been the heart of the English Language Centre throughout its 50 years. Your teachers are the ones who have been with you, day in and day out, leading you through speaking activities on how to make polite requests, writing exercises on how to create thesis sentences, tasks on listening for key points, and lessons on mastering the present perfect tense.
But your teachers offered so much more than just English—they facilitated a warm, welcoming space for you to develop life-long friendships with others from all over the world. They introduced you to new ideas, gave you the opportunity to share your opinions, and inspired you to dream about possibilities. Whether it was through the Charity Project you developed in Gerry's class, the Food Blogs in Kal's class or the presentations in Darlene's class, your teachers collaborated with you on achieving your goals. They encouraged you when the road was bumpy, and cheered for you when you reached past your limits.
Teacher stories
The teachers are the people you built lasting memories with….We are very proud to share their stories!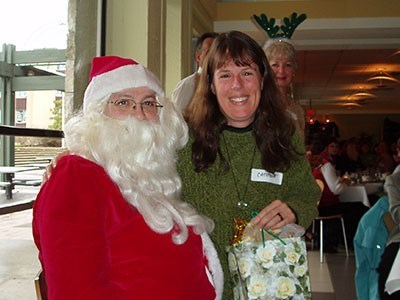 Catriona (Young) Allsopp
"Professionally I learned a lot from all my students (and still do!) but also I think working with people from all over the world is hugely rewarding and I hope it has made me a more flexible and open-minded person than I otherwise might have been. "
Read more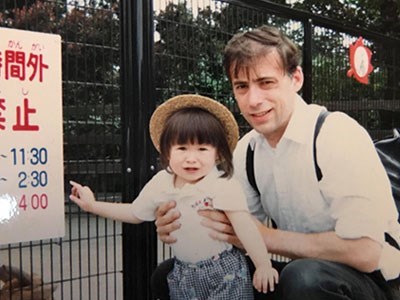 Richard Carrington
"Teaching at the ELC allowed me to meet interesting people from around the world and to learn about their cultures. It also gave me the opportunity to work alongside a dedicated group of professionals."
Read more
Robin Roberts
"There are too many students who had a special impact on my life to count. ELC students bring gifts of learning and culture from their countries constantly, emphasizing for us how teaching and learning is such a two-way street."
Read more
ELC teacher
"You realize how big an impact this experience has had on them and you hope what you have taught them will help them when they go home."
Read more
Leah Sherwood
"One of my favourite classroom activities was having students listen to music and fill in gaps based on the lyrics they heard. Once we made a maze out of desks, chairs, boxes, etc. and had one student give the other clear instructions about how to navigate through safely."
Read more
From the ELC archives: teachers
Click on an image below to open the photo gallery.