Giving back and supporting others is part of the ELC culture.
Certain 490G classes, under the direction of ELC teacher Gerry Luton, regularly do a charity project. The purpose of this project is to involve students in a complex, multi-stage class project which has a concrete goal of helping those less fortunate while requiring students to use English in an authentic context. A bake sale is held at various locations on campus and the money collected is donated to the designated charity. By our 50th year, these classes have raised just over $50,000!
Students in previous sessions have raised funds for a number of worthy charities. You can read about these important organizations and the wonderful work they do on Gerry's class website.
Please enjoy this video we made highlighting the Charity Bake Sale Project!
Sponsored refugees
Through the University of Victoria Students' Society (UVSS), the ELC provides tuition funding (approximately $15,200 per student) for up to three World University Services Canada (WUSC) sponsored refugees per year. We also sponsor a number of Syrian refugees under a call to help made by UVic President Jamie Cassels, and support Mosqoy (Peru) students about once every two years. In these cases, we waive tuition or offer a partial discount to students who come through a recognized agency such as WUSC, Immigrant Refugee Society, or Mosqoy.
The ELC Study Zone
The ELC Study Zone is a website created by ELC teachers that has free language lessons and practise exercises organized by level. Originally created for ELC students, it is now accessed by students and teachers around the world!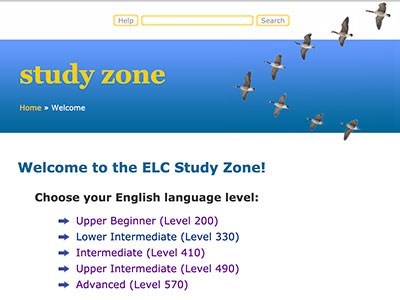 Taking Back Education
In 2019, a student from Harvard College (an undergraduate liberal arts college of Harvard University), contacted the ELC about using Study Zone resources in a project that is providing children orphaned in Boko Haram insurgencies in North-Eastern Nigeria with much-needed learning resources. Because the area lacks reliable internet connection, the Harvard students have uploaded our materials on an offline server they developed and installed to support technology enabled learning in Nigeria. We are proud to be involved in the Taking Back Education project and look forward to doing our part to make education more accessible worldwide.
Read Ayo's personal reflections from his time in Nigeria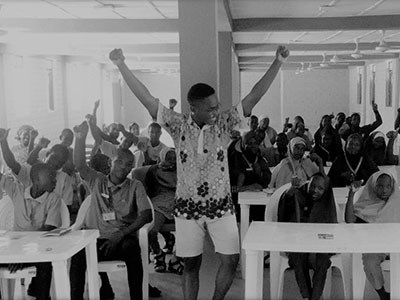 Week 1
'With a gun, you can kill a terrorist… With EDUCATION, you can kill terrorism'
Read more (PDF)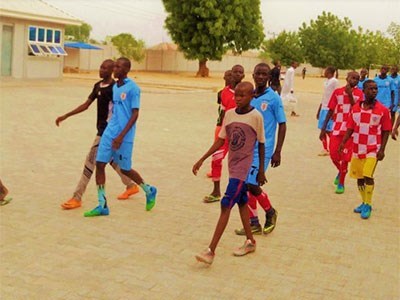 Week 2
It is hot in the desert.
I am aware how obvious that statement must sound, but as a person who prided himself in enduring the broiling heat of the southern metropolitan Lagos for almost 20 years, it hit me hard.
Read more (PDF)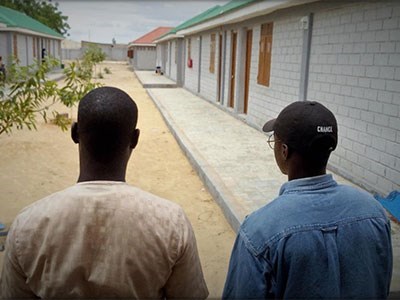 Week 3
Some things in life are inevitable, but very few of these unavoidable elements are as necessary, frustrating and rewarding as Change.
Read more (PDF)