An important part of the English Language Centre programs throughout our 50-year history are the many UVic student staff who have worked with you as Cultural Assistants (CAs). They have shared experiences with you during your time in Victoria. Travelling to Goldstream and Fort Rodd Hill; sharing in your culture night presentations; performing at Las Vegas nights; and leading workshops.
You could always count on Bill and Jennifer or Peter and Sonja and the rest of your CAs to be a warm friendly face that you would see every day. You knew that Laura and Michael or Daniel and Asuka would be there to play Frisbee and football. In the dormitories, Brett and Rebecca or Nathan and Sarah would be there to tell you where to find food late at night!
You learned so much English in your classes that it was always nice to have someone to practice with outside of the classroom; someone who was a student like you, and someone who may have travelled the world like you.
Now you have completed your English experience at UVic, and you have continued your life and your career. You can see that so have the many UVic Cultural Assistants that have been part of the English Language Centre for the last 50 years.
CA stories
Read about how being a CA can be a life changing experience!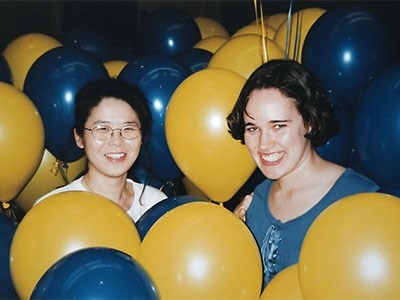 Susan Goard
I liked the longer-term international programs because it gave students a real opportunity to learn the language and use it with other students from around the world and it gave us a chance to get to know people from all over.
Read more
Gillian Henuset
No one person can change the world, but it's about the people you meet, the lives you touch, the perspectives and values you encourage—that really have the power to changing lives for the better.
Read more
Janine Kieller
My favorite CA role was teaching the students about our natural environment on the island and taking them outside to the beach.
Read more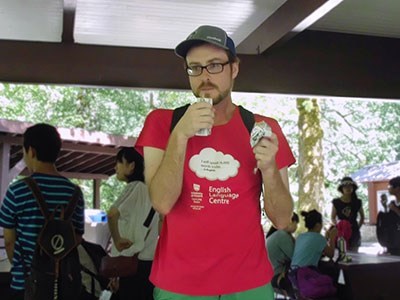 Blake McStravick
Do you still keep in touch with any other CAs or past ELC students? "I married one, so we talk pretty often. I say hi to many former CA's that I see around town."
Read more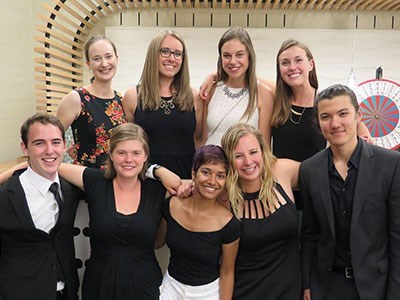 Becky Rogers
It was the absolute greatest joy having a chance to be a CCA. I will never forget the everyday delight of getting to plan our daily meetings around dance practice or super competitive banagrams tournaments!
Read more
CAs that are still at the ELC!
We are so lucky to have so many CAs stay on and help shape the future of the ELC!
From the ELC archives: CAs
Click on an image below to open the photo gallery.