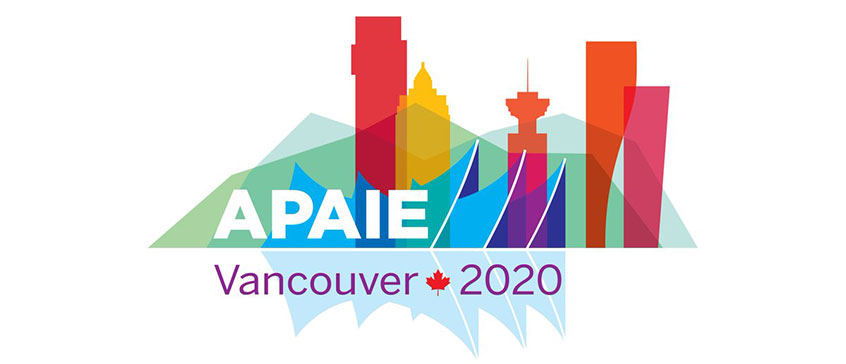 Plans are already underway for the 2020 APAIE Conference, taking place in Vancouver from March 22–26, 2020. A large delegation of the University of Victoria will be attending, so we encourage our partners to register as well to make the most of this opportunity to connect on Canada's amazing west coast. The 2020 conference theme is "Bridging Oceans – Internationalization and Higher Education in the Asia Pacific," and will be hosted by our colleagues at Simon Fraser University. Registration is now open, and we hope to see many of our colleagues there.
What is APAIE?
The "Asia Pacific Association for International Education" (APAIE) originated in Korea and its annual conference has become a leading event for international education professionals such as:
Staff responsible for international mobility of students, faculty and staff
Government representatives and policymakers
National and regional international education organizations and associations
Leaders in inter-culturalism, internationalization and the student experience
Leaders in advancing opportunities for indigenous and newcomer communities in international education
Presidents, vice chancellors, directors and principals in higher education
UVic Partner Day
Prior to the start of the APAIE conference, we are inviting UVic partners to visit Victoria to explore our city and campus during a special "UVic Partner Day". We'll be sending an invitation with more details later on this fall, so keep an eye on your inbox, and if you have any questions in the meantime, please contact us.
---