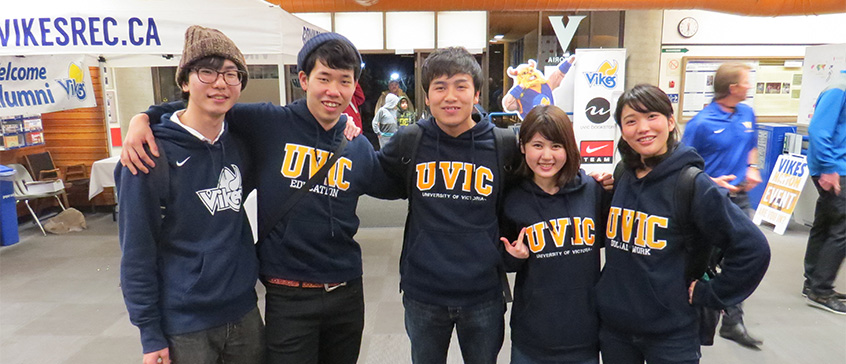 Here are highlights of events that our students can attend across campus in the month of June.
June 2, Performing Arts BC Provincial Festival Highlights Concert
An eagerly anticipated concert featuring promising young performers from regional festivals around BC.
June 4, Fantasy Literature and the Works of J.R.R. Tolkien: A Lecture with David Day
Author David Day will speak about fantasy literature, focusing on the works of J.R.R. Tolkien. David will examine how Tolkien and other writers' works have invaded and transformed our world, from Utopia and Lilliput to Narnia, Oz and Middle-earth.
June 5, Watersheds 2018 – Planning for Success: New Thinking for Land Use and Water Governance
Join us for this year's virtual Watersheds forum, which will showcase innovative watershed governance initiatives in B.C.
June 7, Spirit Walk- Walking Meditations
Walking meditations combined with conversation hosted by the Uvic Interfaith Chapel.
June 12, Alcohol and Cannabis: A look at Washington State
In this lecture, Dr. William Kerr looks at privatization of alcohol sales and the legalization of cannabis in Washington State, and how these changes have affected pricing, attitudes and consumption.
June 14, Loris Malaguzzi and the Schools of Reggio Emilia: Telling an Alternative Narrative about Early Childhood Education
A lecture exploring the choices surrounding the delivery of Early Childhood Education, by Prof. Peter Moss from University College London.
June 14, An Evening of Indian Classical Music on Sarod and Tabla
Don't miss this opportunity to see these amazing next generation artists of Hindustani music tradition.
June 19, Young People's Symphony Orchestra
The Young People's Symphony Orchestra (YPSO) is the oldest independent youth orchestra in California, and the second oldest in the USA. The orchestra's 2018 tour of the Pacific Northwest includes performances in Seattle, Victoria and Vancouver.
June 27, Planning Ahead: Getting Ready to Write Your Thesis/Dissertation
A review of fundamental benchmarks for effective writing and cover strategies for thesis writing in MS Word, including working with a style sheet, reference tools, and effective secondary sources.
June 27, Writing about data: making claims and qualifications
This co-facilitated session will include reviewing fundamentals for designing and formatting Excel spreadsheets, and offer tips on using concise language for headings/columns and incorporating data trends in academic writing.
For even more exciting events, see the full UVic events calendar.
---