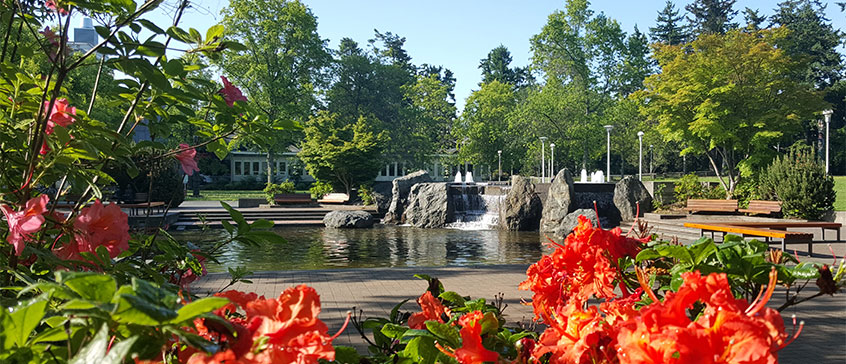 Here are highlights of events that our students can attend across campus in the month of June.
July 5, Constructing Effective Statements of Intended Learning Outcomes for Grant Recipients
This 2.5 hour workshop will focus on constructing statements of intended learning outcomes for a course or project. The workshop will introduce several concepts, including what we want our students to be able to do after the course (performances), how well they will be able to do the performances (criteria), and the circumstances under which we would expect the students to demonstrate mastery (conditions).
July 5, Spirit Walk- Walking Meditations
Walking meditations combined with conversation hosted by the Uvic Interfaith Chapel.
July 10, Research Forum – School of Public Administration
Climate change is encouraging individuals, industry and governments to make changes to reduce climate change causing emissions. These changes include the development, adoption, and subsidization of electric vehicles (EVs). A new passenger vehicle sales model is estimated for plug-in hybrids (PHEVs) and battery electric (BEVs) vehicles in Canadian provinces between 2016 and 2017. Explanatory variables capital and operating costs, government subsidies, EV ranges, and opinions on the existence and causes of climate change.
July 11, What They Say: Writing about the Literatures
Academic writers always build on the work and ideas of other writers. Thus, writing about literatures is a crucial skill to develop as you write your thesis or dissertation. In this 90-minute workshop, we will learn some approaches to writing about literatures (for example, critiquing and summarizing) and work in small groups to apply what we learn.
July 18, Critical Thinking: Academic Writing/Reading
Critical thinking skills are crucial for your academic work. From writing term papers and giving presentations to writing proposals and defending your thesis, you need critical thinking skills to develop, organize, and deliver your ideas clearly and coherently. This hands-on workshop will review fundamental critical thinking skills in the context of academic reading and writing.
July 25, Strong Sentences and Strategies for Self-editing
Less is more. This class will teach you how to write more concisely and avoid redundancy and wordiness, so that you can finish within your word limit and write with impact and purpose. We will also explore the concepts of sentence "weight," plain language principles, and good sentence construction, and learn how to build pieces of writing that show connections between ideas clearly. In this workshop, you'll also consider common errors made by both native and non-native English speakers, and begin to develop a self-editing checklist that you can use to improve your own writing. Bring a piece of your unpolished writing with you and get feedback on items to add to your list.
For even more exciting events, see the full Uvic events calendar.
---