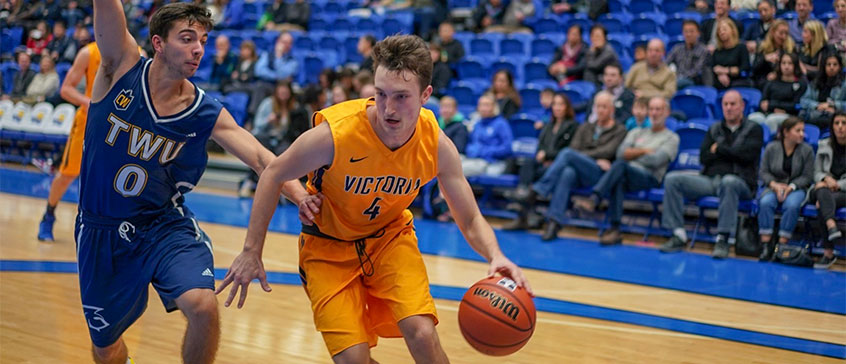 Here are highlights of events that our students can attend across campus in the month of January. To see all events on campus this month, go to the UVic events calendar.
January 4
University of Victoria Women's Basketball vs Regina
University of Victoria Men's Basketball vs Regina
Take in an exciting Vikes basketball game in UVic's world-class CARSA facility.
January 7
Learn to Meditate
Core practice includes Meditation and Mindful Awareness. These are key tools in the development of conscious and compassionate ways of being present to the complex and stressful reality of our lives. Free. Drop-in when you can. No experience necessary.
January 10
Amma's Daughters - A memoir
As a young woman, Amma joined forces with a band of revolutionary freedom fighters. Later, in her work with the Mahatma Gandhi-led Civil Disobedience movement, she was connected with a vast network of women whose courage and activism is not adequately understood or rightfully celebrated in connection with India's independence. Drawing on a rich oral history and her mother and grandmother's diaries, as well as their published work, Shrivastava tells the story of the women in her family and their acts of resistance in deeply patriarchal 1920s British India.
Drumming Circle
Every Thursday, gather for an informal drumming circle. No experience necessary! Great way to de-stress! Drums and rhythm instruments are provided. Come join in the fun.
January 13
Faculty Concert: Crossing Boundaries
Three renowned performers weave together a captivating program that combines classical and folk music traditions in a variety of styles including Celtic, Latin, classic jazz, and baroque.
January 15
BIG Seminar 7: Sustainability and Borders
In this seminar, we will focus on the sustainability dimension of borders. Climate change makes clear that environmental matters cross many boundaries in ways that make governing change using territorial borders very difficult. In the last few years, we have seen the transformation of landscapes into their conception as carbon sinks, as well as the financial calculations of offsets and carbon trading and related climate strategies. A key interest for researchers in this area is which environmental phenomena are governed by territorial strategies with definable borders, and which ones aren't, and what forms do new structures of international environmental governance take.
January 16
Pet Cafe
Missing your pet? Stressed about school? Come to the Interfaith Chapel to love-up some animals. Enjoy free tea, coffee, and cookies while connecting with cuddly creatures. This is a drop-in program and anyone is welcome to attend.
January 17
Christian Fascism and the Rise of Donald Trump
Chris Hedges, one of North America's most prominent public intellectuals, will comment on the current state of religion and politics in the US in his free public lecture, "Christian Fascism and the Rise of Donald Trump."
January 26
2019 Victoria Chinese New Year
Victoria Chinese New Year Gala, a traditional programme to celebrate Chinese New Year, almost a decade in Victoria. More than a thousand local residents, including Chinese families and students will celebrate the Chinese New Year with music, dance, songs, comedy and drama highlighting the spectacular event. The show is the largest Chinese New Year festival in the local community. It will feature modern and traditional performances by Chinese community artists, groups, societies and individuals, and artists from local other communities. The 2019 Victoria Chinese New Year Gala will take place at 7:00pm on Saturday, Jan 26 2019 at University Centre Farquhar Auditorium of UVic. It is organized by the Victoria Chinese Community Association.
January 27
International Guitar Night
For the January/February 2019 North American tour, Italy's Luca Stricagnoli , whose showmanship and arrangements of heavy-metal songs has made him a huge fan favorite, will be the guest host along with French Swing sensation Antoine Boyer; Flamenco master Samuelito, and Turkish fretless guitarist Cenk Erdogan.
January 31
Guest Concert: Hildegard Westerkamp, sound artist & ecologist
Hildegard Westerkamp is a pioneering figure within the field of soundscape studies and sound ecology and an integral member of the World Soundscape Project. She presents soundscape workshops, performs, writes and lectures internationally.
---