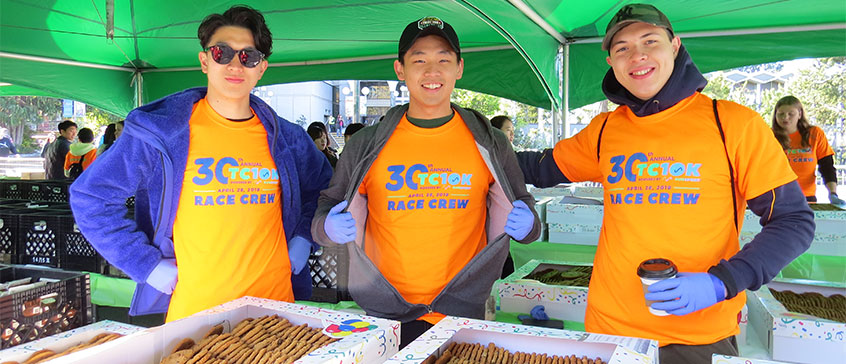 Are you interested in volunteering during your studies?
Volunteering is a rich and rewarding experience and a great way to connect with the Victoria community! Each term, the ELC has several volunteer events available for students to take part in.
Volunteer events can include cheering on race runners in the TC10K or Victoria Goodlife Fitness Marathon, working with children at activity stations at the Quadra Village Day or Selkirk Waterfront Festival, Ballet Victoria opportunities and more.
At the end of the term, you will receive a Volunteer Appreciation Letter outlining the events you volunteered in to add to your personal or professional portfolio.
Volunteer Registration
If you would like to volunteer this term, sign up using our online volunteer registration form!

---