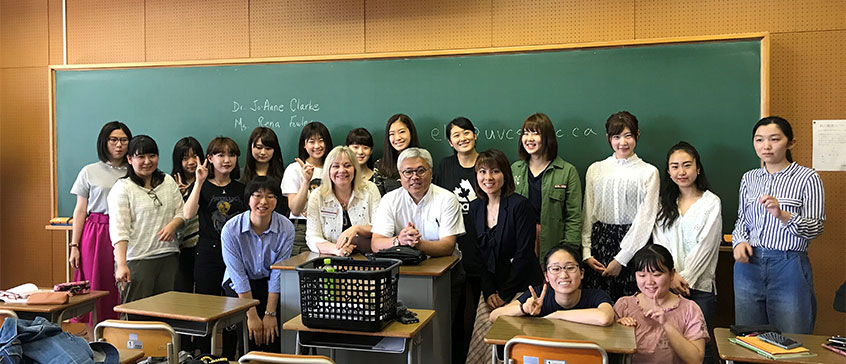 This month, ELC Director Dr. Jackie Prowse, Continuing Studies Dean Dr. Jo-Anne Clarke and Marketing Coordinator Rena Fowler are visiting many of our university partners in Japan.
This whirlwind trip includes stops in Tokyo, Nagoya, Okayama, Osaka, Kobe and Kyoto as ELC staff visit partner institutions to promote the benefits of studying English at the UVic ELC. More than 1000 Japanese students attend ELC programs each year, so this is an important trip, and one that our staff always looks forward to, as they receive such a warm welcome from our partners wherever they go.
The Japan trip marks the end of another busy travel season for the ELC marketing staff! Be sure to check the ELC facebook page next month, as we will be sharing photos from their travels.
---