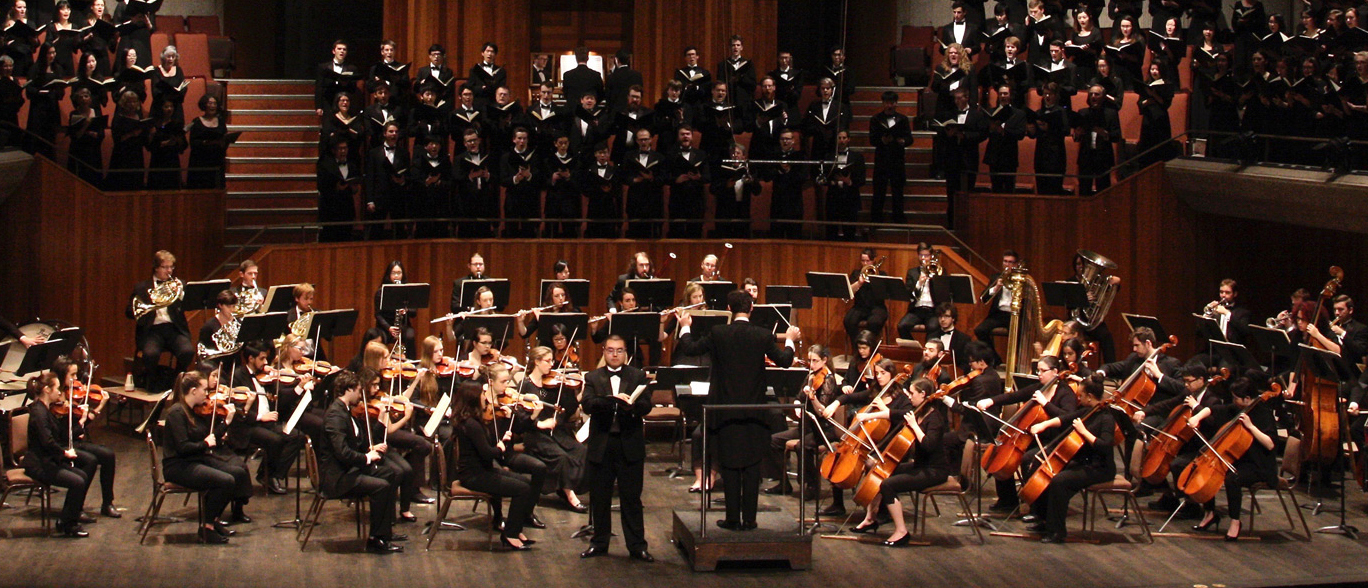 Here are highlights of events that our students can attend across campus in the month of December. To see all events on campus this month, go to the UVic events calendar.
December 1
Attend at show featuring the University of Victoria orchestra! All kinds of instruments such as violins, cellos, and flutes will be playing together to make beautiful music for you to enjoy - the performance begins at 2:30pm!
December 2, 5, 9, 12, & 16
A free guided gentle 50 minute yoga practice. This is a drop-in program, and everyone is welcome. Mondays: Hoyu (Tommi) combines her skills as a Teacher of Therapeutic Yoga & her meditation practice with Zenwest Buddhist Society. Thursdays: Kevin Murphy will lead us in simple, relaxing, gentle yoga. Please layer with warm, comfortable clothing and bring a yoga mat if you have one.
December 3
Each year, UVic's campus and alumni fundraise to help UVic students launch rockets, attend competitions, host conferences, travel overseas to do volunteer work, and more! Stop by the Petch Fountain outside the McPherson Library to play a life-size game of Monopoly for you chance to win prizes and have TD Bank donate to a Giving Tuesday fund of your choice! The day will also have other events and activities such as a selfie station, and campus Food Services locations will donate proceeds from their coffee sales to causes that support UVic students!
Take an afternoon break to enjoy a concert of varied repertoire featuring UVic School of Music students. Takes place from 12:30pm - 1:20pm in the Phillip T. Young Recital Hall in the B-wing of UVic's MacLaurin Building.
December 3, 10, & 17
Drop-in, and enjoy fresh air, conversation, and walking meditation. Meet in the lobby of the Interfaith Chapel, rain or shine. Through self-exploration, begin to learn how to connect successfully with others on a higher level through creating a culture of character. Discussion of stellar character traits, epic relationships, & personal development in the service of humanity.

December 4
Pet Cafe - Staff, Faculty & Students
Missing your pet? Stressed about school? Come to the Interfaith Chapel to love-up some animals. Enjoy free tea, coffee, and cookies while connecting with cuddly creatures. This is a drop-in program and anyone is welcome to attend.
December 10
Lecture: British Columbia's Coastal Wilderness in Photographs and Stories
Join Mikhail Belikov as he shares photographs and stories from an upcoming book about his adventures in BC's wilderness! Mikhail has been exploring BC for over a decade, often disappearing into the wilds for months at a time to experience their wonders.The talk begins at 7:30pm in Room 159 of the Fraser Building.
December 25 - January 1
University Closed for the Holidays
UVic services will be unavailable from Wednesday, December 25 until Wednesday, January 1, 2020.
---