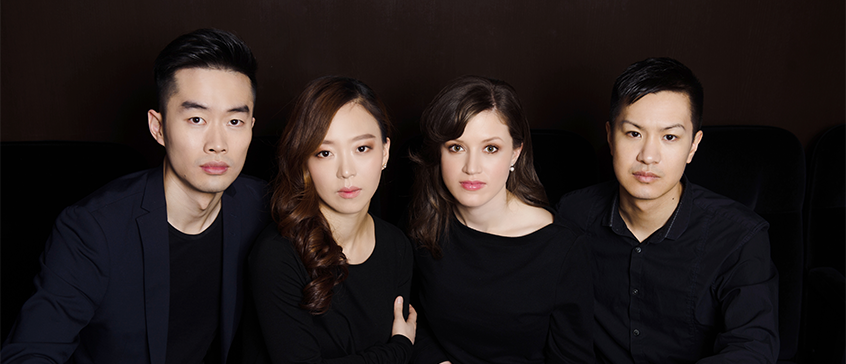 Here are highlights of events that our students can attend across campus in the month of August. To see all events on campus this month, go to the UVic events calendar.
August 1 & 6
Victoria Summer Music Festival
The Victoria Summer Music Festival has been delighting audiences with chamber music concerts every summer since 1996, the year it was registered as a non-profit society.
Annually, at midsummer, we enrich the cultural life of British Colombia, with distinctive, high-calibre, evening chamber music concerts- 129 in 24 years often to sold-out houses.
Offering audiences and performers a musical experience that feeds sublime human needs is a core value. Performers are chosen not only for their purely musical strengths but also for their ability to communicate with each other and the audience.
August 7, 14, 21 & 28
Noon Meditation - Staff, Faculty & Students
We start with a basic meditation instruction at 12:15pm followed by a 20 minute breath meditation at 12:25pm. We are done by 12:50pm.
Led by Henri Lock, United Chaplain. Free and open to all, staff, faculty and students. Drop-in, come when you can.
August 1, 8, 15, 22 & 29
UVic Elocutionists – Toastmasters Club
Alumni, faculty and staff are welcome to join this campus Toastmasters Club. A great opportunity to enhance professional public speaking skills.

Drop-in, and enjoy fresh air, conversation, and walking meditation. Meet in the lobby of the Interfaith Chapel, rain or shine. Through self-exploration, begin to learn how to connect successfully with others on a higher level through creating a culture of character. Discussion of stellar character traits, epic relationships, & personal development in the service of humanity.

Our core practice is Meditation and Mindful Awareness. These are key tools in the development of conscious and compassionate ways of being present to the complex and stressful reality of our lives. Free. Drop-in when you can. No experience necessary and free to participate.
August 23 & 25
University of Victoria Vikes Men's Soccer
Varsity soccer at UVic's Centennial Stadium
BONUS: Check out this list of "must see" events happening around Victoria this summer including Symphony Splash, Sidney Night Market and more in August!
Click here for more information
---