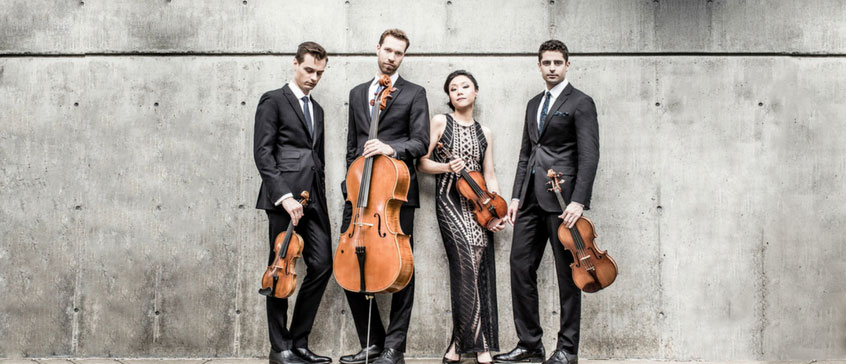 A wide variety of free events on campus are open to our students in the month of August.
One of the most beautiful months of the year, we recommend taking a forest walk through UVic's own "Mystic Vale" or down to Cadboro Bay Beach and enjoy the splendor of Victoria's natural beauty.
August 1st: Victoria Summer Music Festival: Andrea Tyniec & Arthur Rowe
The Victoria Summer Music Festival presents the first of its August performances at the Phillip T. Young Recital Hall. Join these award-winning musicians for a night if Beethoven and Schumann on violin and piano.
August 2nd, 9th and 16th: Spirit Walk- Walking Meditations
Walking meditations combined with conversation hosted by the Uvic Interfaith Chapel. Fresh air, reflection and conversation with friends - how can you go wrong?
August 8th: Victoria Summer Music Festival: Tesla Quartet
This young quartet is set to deliver an amazing concert. Ross, Michelle, Edwin, and Serafim perform the music of Haydn, Beethoven, and Schubert on strings.
August 13th: Victoria Summer Music Festival: Minsoo Sohn
Minsoo Kim entertains with a night of dazzling piano sonatas by Beethoven. Be sure not to miss the final show of the Victoria Summer Music Festival.
August 29th: Let's Talk About Teaching Event
Supporting student success through conversations, workshops and networking for all faculty, instructors and lecturers at UVic. The event will include concurrent workshops led by award-winning UVic teachers and LTSI staff.
For even more exciting events, see the full UVic events calendar.
---