Personal and Career Development
Take your first step on the path to success.
Do you want more out of life, but aren't sure how to get it? Then take a look at our career and personal development courses. These courses are designed to help you look at the factors—internal and external—that might be holding you back from personal success, and how to fix them. All you need is a desire to learn.
University 101 and 102
These non-credit courses are for you if your economic and social circumstances pose obstacles to university education (low income, mental health challenges, single parenthood, homelessness). The classes are taught by UVic instructors on topics such as:
critical thinking
philosophy
creative writing
local and world history
classics of English literature
art history
Continuing Studies and the Faculty of Humanities at UVic sponsor these courses. There are no tuition fees, but you must still apply and be accepted into the University 101 program.
Enhancing and Enriching Your Life
What do you really want out of life? These courses will help you discover ways to enrich your career, your personal life and more. In three individual sessions with a counselor/life coach, you will develop life goals by exploring your interests, needs, values, passions, priorities, personal characteristics and lifestyle preferences.
Courses open for registration
Earn a valuable university business diploma in just 9 months with our Diploma in Business Administration - Accelerated program. Get the skills and credentials you need to succeed in a career in today's global business marketplace.
Read More
This 9-month business diploma program is offered in partnership with the Victoria Flying Club and provides professional business training for those interested in becoming commercial airline pilots or charter flight operators.
Read More
The Certificate in Business Administration (CBA) is a flexible 13-week program designed to fit the needs of mid-career professionals, full-time employees and people looking for professional development. Learn about business administration, marketing, technology, e-commerce and more. Courses are offered on-campus, online or through intensive workshops so you can complete the certificate at your own pace.
Read More
The Diploma in Business Administration (DBA) is a comprehensive business administration program designed to give you  the practical knowledge and skills required for professional success. You'll learn business administration, business writing, management computing, financial accounting, marketing, small business management, international business and more.
Read More
The CBA-Fast Track program gives you the business skills you need to get out into the field as soon as possible. Earn valuable business knowledge, management skills, real-world practical experience and a Certificate in Business Administration in just 12 weeks.
Read More
The Diploma Program in Intercultural Education prepares students to play a productive and socially responsible role in an increasingly multicultural and diverse world. Students will develop skills to support all aspects of cultural diversity, inclusion and social change in their community, their workplace and around the world.
Read More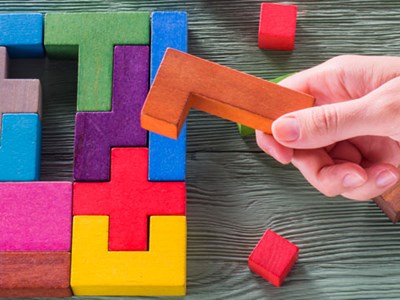 Your Learning, Your Way
We often hear about the importance of lifelong learning - how we need to keep our skills current in this world of ever changing technology, demographics, social norms or political landscapes. Employers are seeking current, job-ready skills.
Read Story
---