Congratulations Carole Tinqui and Samone Sayese-Whitney, the recipients of our 2019 Certificate in Indigenous Language Revitalization Award.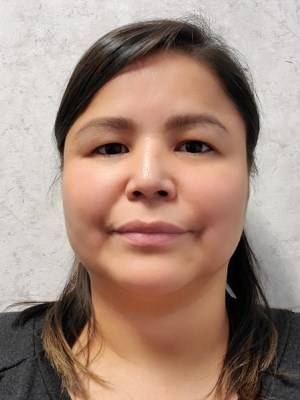 My name is Carole Tinqui, I was born in Behchoko, Northwest Territories and have lived here all my life. I have a daughter name Khloe who is six years old, and am married to Kevin Tinqui. Tłı̨chǫ language is my first language when growing up and it is very important for me and my families. I've seen many changes in our community and I want to help those in need, as well as learning more teaching skills. I know it takes a lot of hard work and determination to learn our Tłı̨chǫ language.
I am currently working as a Medical Travel Clerk with Tłı̨chǫ Community Services Agency. The Indigenous Language Revitalization Program will support me to learn how to read/write in Tłı̨chǫ, which is especially helpful in dealing with an elderly patients. Once I complete the Indigenous Language Revitalization Certificate Program, I want to work for our Tłı̨chǫ community and utilizing the skills that I've learned.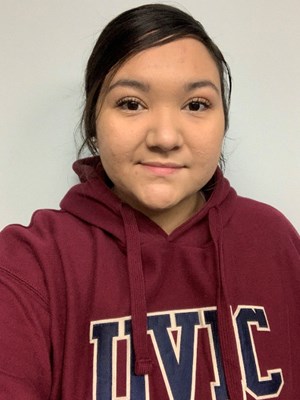 Samone Sayese-Whitney is a member of the Tsuut'ina Nation. She is the mother of two children ages 4 years and 10 months. Since 2012 Samone has been teaching language at the Tsuut'ina Gunaha Institute at the elementary, middle and high school level. Samone began the Certificate in Indigenous Language with colleagues at the Tsuut'ina Gunaha Institute in 2019. She looks forward to completing her certificate and continuing on to gain a Bachelor of Education to support her work in Indigenous Education and language revitalization.
The Certificate in Indigenous Language Revitalization (CILR) Award was made possible through the generosity of anonymous donors and will contribute to ensuring the CILR program is accessible to more learners to support their educational path and the language revitalization needs of their community. Learn more about the CIRL Award.