Our Business Administration certificate and diploma programs focus on providing you with applied skills, helping you to develop the ability to analyze real-world business problems, strategize solutions and execute plans.
English requirements
If your first language is not English, you will be asked to provide evidence of English fluency at a level of IELTS 6.0 (or equivalent). For full details about admission requirements, please visit Business and Management Programs' policies page.
Need more English preparation? Take a look at our English Language Centre Programs. We have a number of online and in-person options to choose from.
Transferability
The UVic Certificate and Diploma in Business Administration (CBA/DBA) programs are laddered: students who begin their studies in the CBA program (8 courses) may apply to continue in the DBA program (6 more courses, total 14) if they choose. Our CBA/DBA programs may also qualify you to apply to a degree program at a partner institution.
If you already have an undergraduate degree, successful completion of our CBA - Fast Track program may qualify you to apply to the UVic Master of Global Business program. Please contact us for more details on transferability.
Medical insurance
The guard.me@UVCS plan provides emergency medical insurance coverage for international students who are new to UVic Continuing Studies. This plan covers required medical services to address new and unexpected illness or injury. For more information about medical insurance and other policies, please visit Business and Management Programs' policies page.
Accommodation Information
International students studying in Certificate or Diploma in Business Administration programs can participate in the award winning UVic homestay program.
Read our frequently asked questions (FAQs)
Our full-time study options: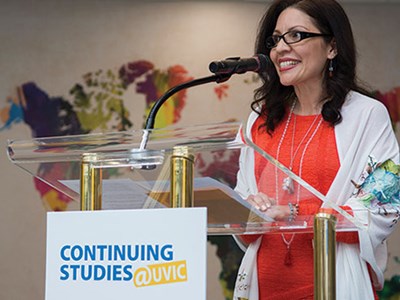 3 month Intensive
The CBA-Fast Track program gives you the business skills you need to get out into the field as soon as possible. Earn valuable business knowledge, management skills, real-world practical experience and a Certificate in Business Administration in just 12 weeks. A case-based, international learning environment provides the support and practice in which to apply your knowledge and experience, while the intensive format of the Fast Track program ensures that your career isn't interrupted for long periods of time. In addition, completion of the CBA – Fast Track may qualify you to apply for UVic's Master of Global Business program.
Admission requirements
2+ years post-secondary education or a minimum of five years work experience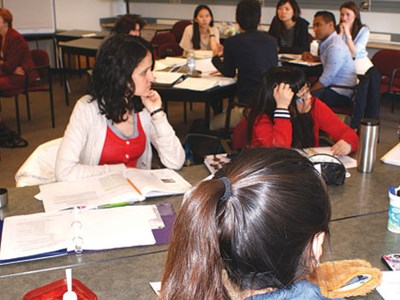 12–16 months*
Most often, mature students who wish to study full-time will complete their DBA in 12 to 16 months by completing the intensive CBA – Fast Track schedule in their first term, then one or two additional terms of specialized courses (a total of 14 courses). One of the benefits of this path is that the first term will be in a cohort of international and Canadian students all studying the same set schedule of courses. These students are all mature, educated and experienced, which makes the program very engaging.
Admission requirements
2+ years post-secondary education or a minimum of five years work experience
View CBA Fast-Track program info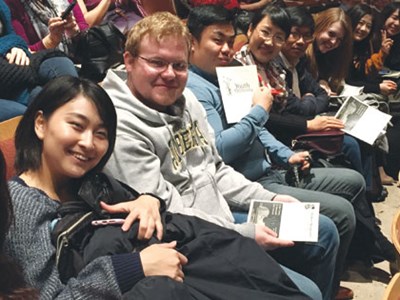 12 months* CBA/ 24 months* DBA
Students will typically select from a variety of evening, online or intensive course offerings and register in a minimum of three courses per term in the September and January terms. Students may take additional courses during the May term to shorten the duration of their total program if desired. Most courses are 13 weeks in duration and consist of one three-hour class per week. Classes are customarily held on campus, and will be scheduled for a weekday, weekday evening, or Saturday. A more limited selection of course topics may be offered during the Summer (May) term. Please note that course schedules may vary, depending on class format and location. Students should be sure to review course delivery styles when registering for online courses.
Admission requirements
Minimum of secondary school completion and two years professional experience