Program description
The Diploma in Business Administration-Accelerated program is a unique opportunity to earn a comprehensive business diploma in just nine months, while maintaining a part-time job.
This prestigious business program teaches you the skills to get a career in today's global business marketplace. You'll learn to make business decisions using the case study method, while working with excellent instructors with real-world experience. Best of all: you'll earn a Diploma in Business Administration, which would normally take two years to complete, and be on the path to your business career in less than a year.
This program would be of interest to students graduating (or recently graduated from) high school who want to earn a university business credential in a short period of time.
Find the right Business Program to suit your needs with our helpful comparison chart.
Accredited by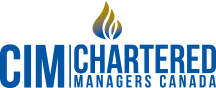 Our Business Programs allow you to become certified with the CIM (Certified in Management) professional designation. Learn more