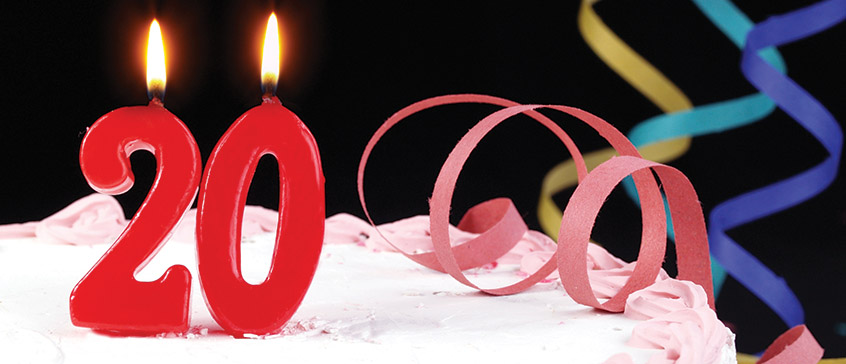 Celebrating the 20th anniversary of the Public Relations Program
This year the University of Victoria's Public Relations Program celebrates its 20th anniversary. We would like to pay special tribute to the people who have assisted in making this program a success. This includes students, graduates, instructors, staff, steering committee members, industry professionals, and influencers. We invite you to visit the special anniversary website where you can read about the journey of our students, graduates, instructors, staff, steering committee members, industry professionals, and influencers. Learn how their studies and choices shaped careers and professional development opportunities through extraordinary learning.
---
Public Relations Diploma Program student wins IABC/BC Student Communicator of the Year Award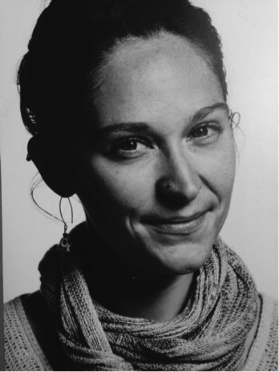 Congratulations to Michelle Mitchell, the 2015 recipient of the IABC/BC Student Communicator of the Year (SCOY) Award, who submitted her course work for the award entry.
"Michelle Mitchell is currently enrolled in the Public Relations Diploma Program at the University of Victoria, and is in the process of completing her eighth course in the program. After graduating from Mount Allison University in New Brunswick, she moved to Victoria with her husband in a semi-successful attempt to escape winter. In her spare time, Michelle is actively involved in community theatre productions around Victoria. She has served on the board with Four Seasons Community Theatre, which provides theatre opportunities for the entire family, and continues to advocate for access to the arts. Her passion for communications and the arts made the artsREACH communications plan an ideal project to work on.
Michelle developed the plan as part of her coursework in HPPR403 Communication Planning with Sherrell Steele. The final deliverable for the course was a complete communications plan that she submitted as award entry. The interesting subject matter and excellent guidance by Sherrell made the summer course a rewarding and valuable experience."
You can find Michelle's bio along with the project summary online.
For more information of the IABC/BC Student Communicator of the Year Award application process, please visit the IABC website.
---
Instructor profile: Amelia Reigstad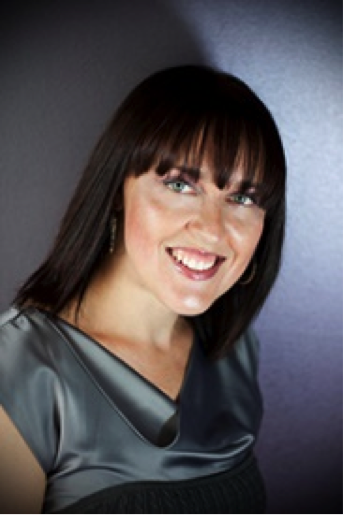 I have been teaching in the University of Victoria's public relations diploma program since 2008 bringing what I hope is valuable insight to my students. Working in both the corporate and education sectors for numerous years and developing Crosspoint Communications, a PR consultancy from a grassroots level has enabled me to develop a teaching philosophy that is based on a passion for the industry and a desire for students to excel in a collaborative, student-centered environment. By balancing theory and practice and instilling 'real-life' examples into the virtual classroom, students are well prepared for a career in public relations, marketing and communications.
I like being able to see the light bulb turn on with students. A little more challenging in the online learning environment but recognizing a student has really understood a challenging concept and then be able to associate it with a real example demonstrates to me that they are indeed learning and that what I am teaching is on par with the industry.
Having a mentor is important and I encourage students to find one early in their education and career. Terri Smolar, a long-time faculty member at Kwantlen Polytechnic University and Canadian Public Relations Society (CPRS) member is someone who I admire. Terri's knowledge, dedication to the field and continual support of all of my endeavors makes her not only a great colleague but also a mentor who I continue to look up to.
Online teaching can be challenging but very fulfilling. My undergraduate, graduate and now doctoral education have all been completed online so I recognize the importance of universities offering such programs to students who are in need of a flexible learning environment. I think this is why I have enjoyed teaching in the online program so much. Because I have experienced what our current students experience in regards to challenges with life/work/school balance, I feel that I can relate well to them. My advice to new students entering the program or recent graduates embarking on a career in public relations is to be passionate about what you are doing. Look at every assignment, every discussion and every new project as an opportunity to develop your skills and continue to learn.
---
Convocation news
Congratulations to our Summer 2015 PR Graduates!
David Abraham Bakvis, Toronto, ON
Carol Lynne Boutin, New Westminster, BC
Catherine Brandon, Duncan, BC
Laura Wynona Crawford, Aldergrove, BC
Peter Csillag, Ottawa, ON
Ashley Cull, Porters Lake NS
Bobbi Lea-Ann Cullum, Lethbridge, AB
Karmen Leslie Dame, Victoria, BC
Kristine Elizabeth Dixon, Coquitlam, BC
Gillian Edwards, Belleville, ON
Jim Matos Galvao, New Westminster, BC
April Marie Glaicar, Hay River, NT
Chara Goodings, Edmonton, AB
Kyla Evelyn Hochfilzer, Vancouver, BC
Paul Hyun Joon Kim, New Westminster, BC
Bonnie L. Koch, Edmonton, AB
Amber Lynn LeBlanc, Toronto, ON
Frances Marie Lochbihler, Calgary, AB
Krista Lee Lochhead, Vancouver, BC
Carissa Ng, Edmonton, AB
Hector J. Obando Martinez, Kelowna, BC
Niki Lea Pandachuck, Victoria, BC
Michelle Ann Pelland, Victoria, BC
Daniela Aparecida Pereira, The Hague, Netherlands
Evan Anthony Quinn, Victoria, BC
Chimone Rattan, Oshawa, ON
Dorothy Elisa Reikie, Edmonton, AB
Carolyn Anne Ryan, Niagara Falls, ON
Jennifer Margaret Steven, Tofino, BC
Kathryn Sarah Tansley, St. John's, NL
Brienne Torley, Fort McMurray, AB
Erin Morgan Trainer, Summerland, BC
Nicole Trudell, Kamloops, BC
Nicole Vogler, Calgary, AB
Nancy Jane Wilson, North Saanich, BC
Lindsay Janeane Windecker, Victoria, BC
The next convocation ceremony will take place in November 2015. All coursework must have been completed by August 31, 2015 for students to be eligible to participate. A $40 fee applies. More information on convocation is available from the Ceremonies and Events Office.
---
Awards and bursaries
Division of Continuing Studies Bursary
Each term the Division of Continuing Studies offers bursaries to assist learners in furthering their education. Bursaries are awarded to learners who can display evidence of a commitment to lifelong learning and who can demonstrate financial need. Application deadlines are Jan. 15 and August 31. Applications are available online on our Info for Students page.
CPRS/CNW Student Award of Excellence
The CPRS and CNW Group offer a Student Award of Excellence. This award recognizes student excellence in the PR field. Eligible students must be currently enrolled in their final year (or equivalent) of a recognized, full-time PR program, instructed in a Canadian post-secondary institute. Students must be studying at an undergraduate, diploma or certificate level. For further information, application forms and deadlines visit the CPRS website.
---