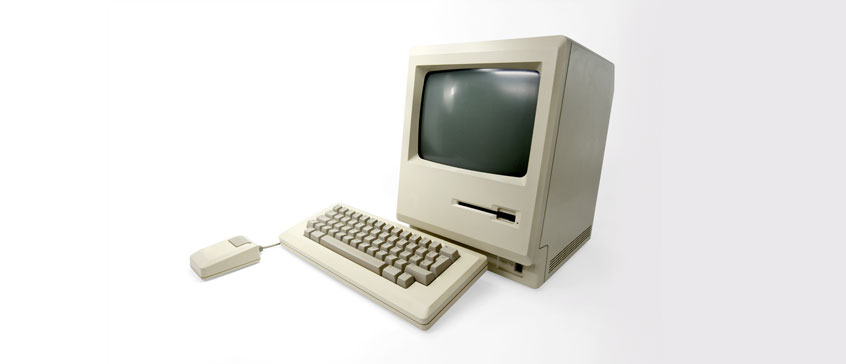 I can remember purchasing a new computer and thinking, "Wow, with this much power I won't need a new machine for a couple of years." Then, it became, "Maybe this machine will do for a year." Now, as soon as I buy the latest and greatest, I receive an email the next day and think, "If only I had waited another day or two…look at what I could have bought!"
This is just one example of how quickly technology is evolving––and it shows no signs of slowing down.
As the technology advances, we produce greater volumes of data than ever before. In turn, this fuels the need to turn this data into useful information that can be easily understood, and therefore used to inform important decisions, whether it is for personal, business or government purposes.
Data has always been a pillar of every industry and human endeavour. From remembering where the best hunting grounds were located to real-time analysis of data streamed from smart devices, our demand for data and information continues to grow. With this demand comes an increasing need for analytical skills, such as data visualization and modeling. Historically, many of these skills were possessed by a select-few experts, but with the advent of new technologies, the power to perform these tasks is now directly available to the people who work with or need the information––if you know how to harness the technology.
Thus, the demand for new or updated computer skills has reached a critical level, with industry estimates that we will continue, for the foreseeable future, to have a shortage of people with the right set of technical skills. For those already working in the industry there is the threat of being that computer that is quickly outdated, and for those who would like to be in the industry it can pose a daunting task to keep up with the times. For many, the added pressures of managing life outside of work can make it virtually impossible to quit work and go back to school (unless you want to starve).
Thankfully, there is a solution to this dilemma – the Computer Based Information Systems (CBIS) certificate program offered through the University of Victoria's Division of Continuing Studies. CBIS is a non-credit certificate program designed to help mid-career professionals enhance their foundational knowledge of technology and information systems. Whether you are looking to keep your skills sharp and stay relevant within your current place of employment or if you are looking to transition into a new career in the IT field, this credential will add value to your resume and skill set.
I have worked in the industry and taught in the CBIS program for many years, allowing me to bring my experience into the course to make the material more relevant and understandable. Over the years, I have seen learners launch new careers and refresh old ones with great success.
If you are looking for a flexible, current program to help further your career, CBIS is a great choice.
---