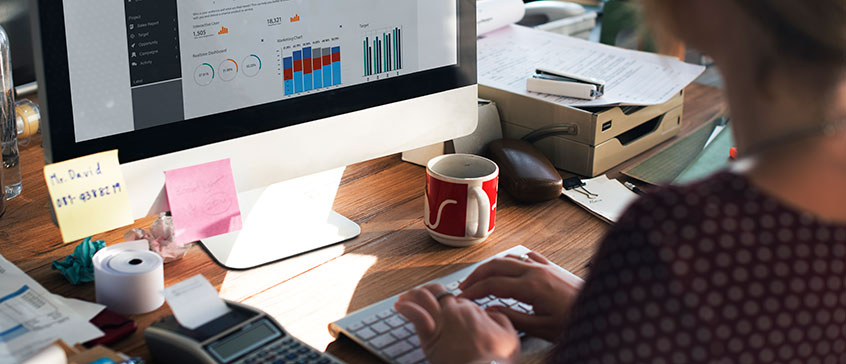 Business Intelligence and Data Analytics: Basics
COURSE
Course description
In the first and foundational course of the Business Intelligence and Data Analytics Certificate program, you will learn how to integrate business intelligence and data analytics projects as part of a comprehensive business strategy using a case study approach. You will be introduced to standard industry informatics tools.
Upon completion of this course, you will be able to:
identify the uses of business intelligence and data analytics;
prepare a project proposal for a business intelligence and data analytics solution for a case study;
prepare a metadata document by using R to explore a data set;
work with a simplified conceptual data model in support of a business intelligence solution; and
use R to load, explore, manipulate and summarize data sets at a junior level.
How to register
This course is part of the Business Intelligence and Data Analytics Certificate of Completion program.
To register in this course, you must apply to and be accepted into the program.
Please contact the Program Assistant at bida@uvic.ca or 250-472-5442 for further information.
Additional course details
Blended delivery
In-Class Requirement
The blended delivery model incorporates online learning with two days of on-campus classes. These classes at the beginning of the course allow students to become acquainted with UVic, faculty and fellow students.
While on campus, students will:
• begin to engage in core elements of the program;
• develop skills essential for success in the related field of data science;
• consolidate learning acquired during the program; and
• benefit from interaction with the instructor and other learners.
Online learning
The online learning portion of this course expands upon the conceptual introductions offered during the on-campus classes, allowing participants to practice skills and expand their knowledge base. The online portion delivers much of the theoretical and information-based material in the program. This material is applied to case study exercises undertaken by students within each course.
The online portion of the program takes place over the internet, using a learning management system known as Moodle. The Moodle site for this course will contain discussion forums and readings. At their convenience, students work through the requirements of the course (although there are 'real time' deadlines for assignments, etc).
Students will study online for approximately four weeks, and will be required to spend approximately 15 hours per week on coursework. This may vary at times throughout the course and from student to student. During the first course, the amount of time required may be higher, as students familiarize themselves with our online learning technologies.
Required equipment/software
Hardware and Operating Systems
Internet connection (DSL, LAN, or cable connection desirable)
Course Moodle site, URL will be provided
Laptop with administrator privileges, and power cable

​CPU: i5/i7 or equivalent
16GB/32GB RAM
300MB/20GB free hard disk space
Wi-Fi capable
32 bit/64bit OS
Dedicated GPU with on-board RAM (the more the better, but there is no heavy graphics usage)
Software
R - free unlimited use under open source agreements
RStudio – free unlimited use under open source agreements
MS Office (Word, Excel) or equivalent - for example Open Office (free unlimited use under open source agreements); PowerPoint or equivalent would be useful, but is not necessary
Web Browser (Chrome recommended)
DIA or Visual Paradigm CE or suitable diagramming software (consult instructor)
Anti-virus scanner
Course text