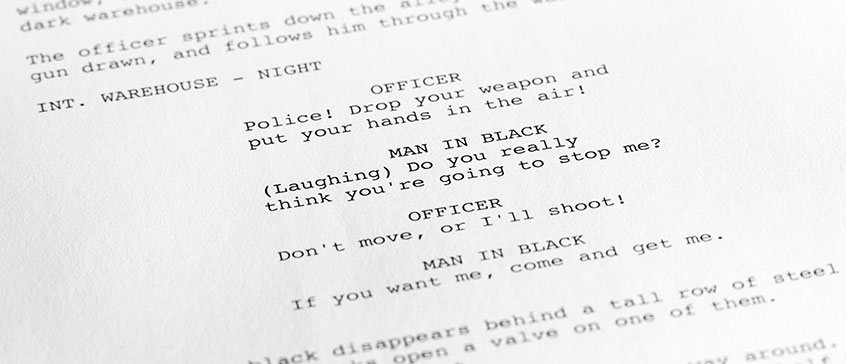 Writing for Screen
COURSE
Course description
This screenwriting workshop explores the fundamental aspects of dramatic writing. You will learn how to format a script, storyboard, write authentic dialogue and get to know your characters. Each class will begin with a brief discussion regarding the craft of storying, for which there may be light reading assigned the week prior.
This course is open to anyone who is interested in honing their writing skills and developing a new or on-going project. The workshop is a collaborative, community-forming space for those who either have a long-standing project, or simply need the push to get an idea on the page. Participants can expect to receive in-depth feedback on their work along with practical production tips.
Registration details
Online registration temporarily unavailable
Sorry, this course is not available for registration at this time.
This course is in progress. Please contact us for more details.
Online registration is closed for this course. You may still be able to register by phone. Call 250-472-4747 to find out.
This course is on your wish list. You will be notified when this course becomes available.