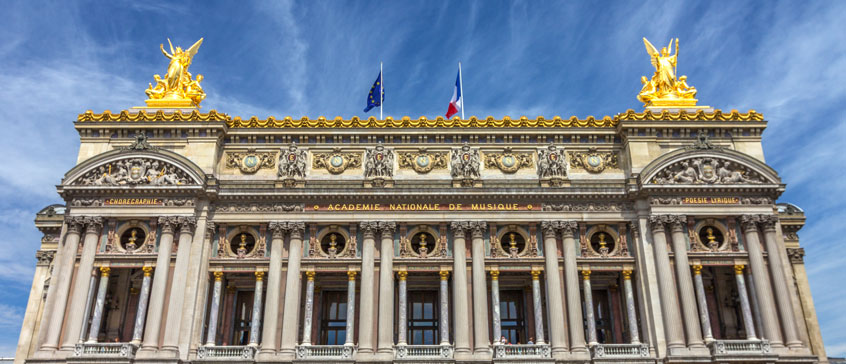 The Power and the Glory of French Classical Music
COURSE
Course description
You are invited to take a short tour of French classical music—to meet the people, explore the historical time line, and listen to the music. Did you know that musical notation and harmony began at the Notre Dame Cathedral in Paris? Did you know that French musicians invented interdisciplinary forms of opera that also gave birth to the ballet? Did you know that Paris was the leading centre of music in the 19thC? Join us in learning more about the engaging qualities and the dramatic history of French classical music. Central to this music is a rich interdisciplinary heritage, largely drawing on literature and poetry, in efforts to create the sensuous—as a multidimensional and multisensory experience. Topics we will cover in the eight classes include: Notre Dame and the Birth of Notation; Music and the guerre de religion; Rococo Splendor at Versailles; Vive la Revolution! Symphonic Program Music; French Romantic Vocal Music; Impressionism and Jazz; A Brave New World. Take part in this introduction to the history and developments of the power and the glory of French classical music: come explore its enduring qualities, international appeal, contributions to Western classical music, and its reflection of French culture to present day.
Registration details
Online registration temporarily unavailable
Sorry, this course is not available for registration at this time.
This course is in progress. Please contact us for more details.
Online registration is closed for this course. You may still be able to register by phone. Call 250-472-4747 to find out.
This course is on your wish list. You will be notified when this course becomes available.