The Fascinating World of Stencil Imagery
COURSE
Course description
Designed for inquisitive minds with an artistic bent, this workshop will introduce you to the world of the stencil print...with an added flair!
Try your hand at a type of stencil printmaking that originated in Japan, known as the Kappazuri print, and was adopted and adapted by famed Inuit printmakers. We'll add a dash of southern imagery and flavour, experiment with inks and unique brushes, to create imagery on exquisite paper. You'll also learn the art of creating subtle gradations in two to three colours, adding an "other worldliness" to your art. You'll be guided with ease, while exploring this diverse process, which is ideal for the home-based studio as elaborate equipment is not required.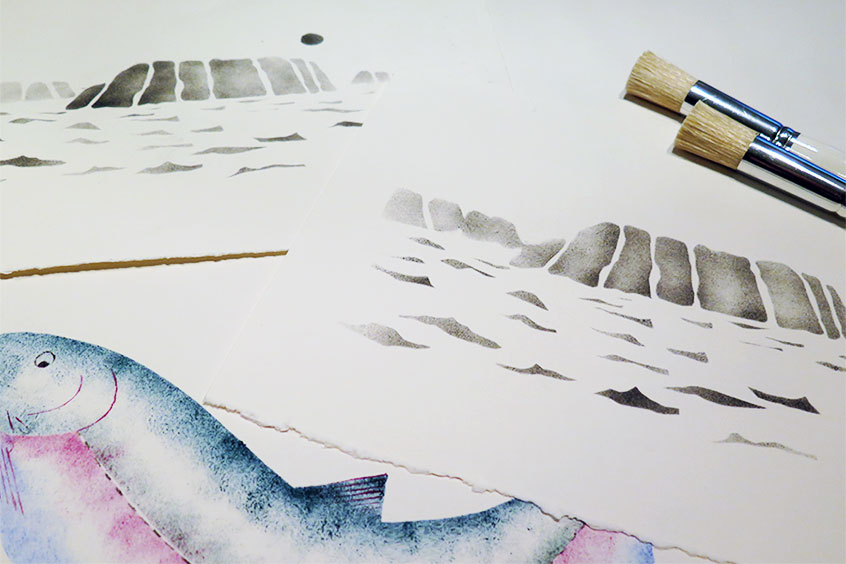 The course also explores a version of chine collé, where delicate paper is applied to the matrix paper prior to applying the image.
All supplies and equipment included in the course fee. All you need to bring is a bag lunch, a notebook and pencil.
Please note: Time will be allotted in class for students to assist with studio set-up and take-down.
Registration details
Online registration temporarily unavailable
Sorry, this course is not available for registration at this time.
This course is in progress. Please contact us for more details.
Online registration is closed for this course. You may still be able to register by phone. Call 250-472-4747 to find out.
This course is on your wish list. You will be notified when this course becomes available.