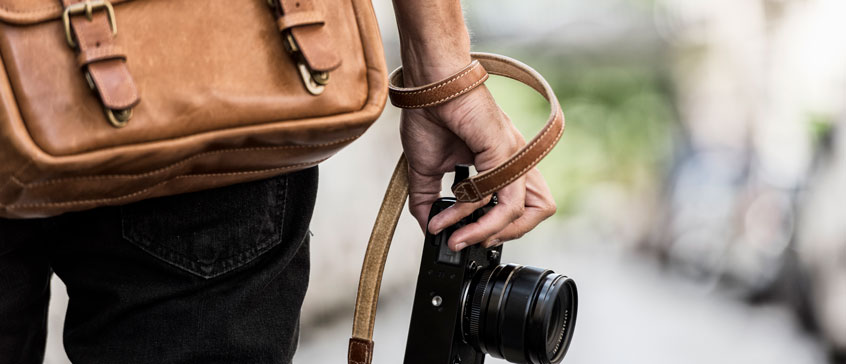 Photography: The Activist Image
COURSE
Course description
Magnum photographer Elliott Erwitt once remarked, "I don't believe that photography can change the world, but it can show the world changing." Yet there are specific examples of photographs being a proverbial first domino of social change, the tools of activism. On other occasions photography remains – as Erwitt suggests – a more passive bystander, a visual scribe as it was of history in the making.
The adage, "the camera never lies" is seldom uttered in the era of Photoshop and "fake" news. Yet there was a time when photographs contained essential as well as inconvenient truths—often well in excess of a picture's allotted thousand words. By exposing the world's injustices, the deniable became undeniable in a singular decisive moment.
Lewis Hine's early 1900s photographs for the National Child Labor Committee exposing the plight of child laborers sparked legislative reform. Similarly, Mary Ellen Mark's landmark works Streetwise, Falkland Road and Ward 61 tackled social taboos such as homelessness, sex trafficking and the mentally ill. Edward Burtynsky's scarred landscapes belie their initial ambiguity and nondescript titles. And photography surely helped turn public sentiment against U.S. involvement in the Vietnam War.
This course will study the role of photojournalism beginning in the early 1900s through to today. We will examine photojournalists Lewis Hine, Henri Cartier−Bresson, Mary Ellen Mark, Edward Burtynsky (Canadian), James Balog and Sebastião Salgado among others. This is a companion course to the recently introduced Photography: Behind the Scenes exploring photography's role in documenting the Performing Arts.
Registration details
Online registration temporarily unavailable
Sorry, this course is not available for registration at this time.
This course is in progress. Please contact us for more details.
Online registration is closed for this course. You may still be able to register by phone. Call 250-472-4747 to find out.
This course is on your wish list. You will be notified when this course becomes available.