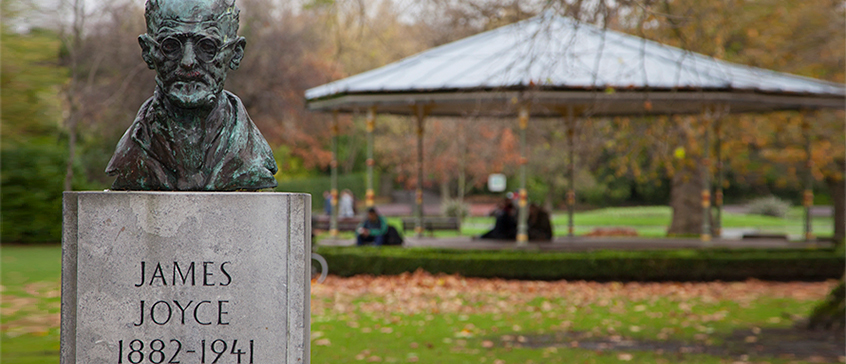 James Joyce: A Multi-Media Approach
COURSE
Course description
James Joyce is acknowledged to be the greatest novelist of the 20th century but his notoriously "difficult" novels often puzzle readers. Robert Amos has spent 50 years getting to know Joyce's writings and presents them in a unique multi-media format. Drawing on the author's four novels—Dubliners, Portrait of the Artist as a Young Man, Ulysses and Finnegans Wake—instructor Robert Amos will read aloud from the works, and his presentations will be supplemented by a wide range of illustrations, audio recordings and film clips. Robert will also demonstrate how he has inscribed Joyce's memorable and amusing words in his own artworks in many media, including scrolls, fans, clothes and furniture. You will be entertained and informed, and inspired to take up this writer on your own.
This course is a follow-up to last term's offering of James Joyce's works. Though based on the same novels, your instructor promises entirely new content.
Registration details
Online registration temporarily unavailable
Sorry, this course is not available for registration at this time.
This course is in progress. Please contact us for more details.
Online registration is closed for this course. You may still be able to register by phone. Call 250-472-4747 to find out.
This course is on your wish list. You will be notified when this course becomes available.