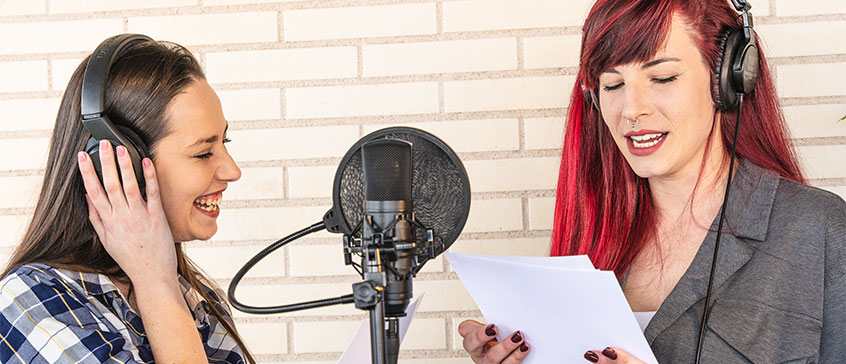 Introduction to Voice Acting
COURSE
Course description
In this series of four online workshops, LA-based voice actor Erin Fitzgerald will introduce students to the basics of voice acting. Participants will learn how to apply theatre experience to behind-the-mic acting. They will learn the basics of body and breath for creating characters for either animation or video games. Students will learn proper breathing and vocal warm-up techniques, create fresh new characters, and go over professional voiceover audition copy for animation and video games. The instructor will provide personalized feedback and will teach a new technique on how to approach audition copy.
Current or former theatre students will get the most out of this workshop, however this method is for anyone.
Registration details
Select your offering:
Loading section fee(s)...
You're already on the waiting list for this item.
Sorry, this section is full.
Online registration temporarily unavailable
Sorry, this course is not available for registration at this time.
This course is in progress. Please contact us for more details.
Online registration is closed for this course. You may still be able to register by phone. Call 250-472-4747 to find out.
This course is on your wish list. You will be notified when this course becomes available.
Continuing Studies statement on use of educational technology
This course will require the use of Zoom and may use other education technology such as internet-based applications, cloud services, or social media. In order to complete this course you will be required to either consent to the disclosure of your personal information outside of Canada to enable use of these technologies, or work with the Division of Continuing Studies to explore other privacy protective options (such as using an alias or nickname).