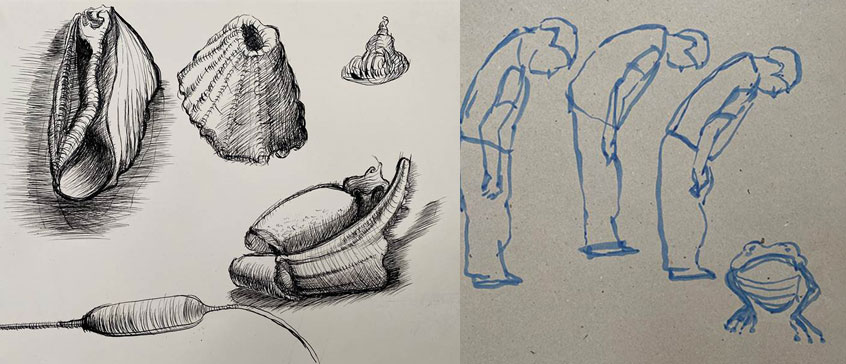 Drawing What We Imagine
COURSE
Course description
We have all experienced the desire to portray an idea, a concept or an image we have in mind with a sketch. Is it because we find that words fail us? Or, is it because we believe that a picture is worth "a thousand words"? Or, maybe we want to capture something we see in our mind's eye? How can we find the right strokes to convey that idea or image? What are some principles that can help us draw what we can see so clearly in our mind?
In this workshop, through brief lectures, discussions and actual practice, we will explore the scope of drawing, try out new approaches, as well as learn some basic techniques.
While some basic supplies are included, you are encouraged to bring along your favourite materials and tools: paper, canvass, cardboard, pen, ink, writing brushes, pencils, ball point pens or charcoal.
Registration details
Online registration temporarily unavailable
Sorry, this course is not available for registration at this time.
This course is in progress. Please contact us for more details.
Online registration is closed for this course. You may still be able to register by phone. Call 250-472-4747 to find out.
This course is on your wish list. You will be notified when this course becomes available.